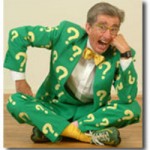 By Ken Blue
Apologizing is not easy for any of us. The primary reason is our pride, and our confidence that we are right in our actions and words. However, it is humors to hear people make apologies, who either don't know how, or they believe they haven't really done anything wrong; rather, the apology becomes a defense.  
Here are some rules to follow when attempting an apology.
1. Don't uses such words as: "if," "I'm sorry you were offended," "If I didn't make myself clear." "You misunderstood me." "That's just my personally that many can't accept." Or "If you were offended, I'm sorry."
2. Don't spend 2/3 of the time attacking the person you are apologizing to. When you do, you are mounting another attack, and justifying your position. Sometimes attempted apologies turn into a rehash of the same argument you wanted to amend. Be very careful not to re-argue any topics or open any old wounds.
3. Don't remind the other person of how wrong they are; that is not an apology. Do not talk about how bad you feel. The apology is not about your guilt, your shame, your fear of rejection, your anxiety or your loneliness while waiting to be forgiven. It is about the other person – remember that, even if it seems to be taking them a long time to forgive you.
4. Don't attempt to apologize unless you believe you were wrong, it only makes you appear more arrogant.
5. Take full responsibility for the offense, without sharing the blame with anyone else, and without presenting mitigating circumstances. Admit that you were wrong emphatically, unreservedly, and immediately. An incomplete apology often feels more like an insult. An apology with an excuse is simply not an apology. It may very well be that other people or circumstances contributed to the situation, but you cannot apologize for them; you can only apologize for yourself, so leave them out of it.
6. Avoid using the word "but." ("I am sorry, but…" means "I am not sorry.")
7. Don't say "I'm sorry you feel that way" or "I'm sorry if you were offended." Be sorry for what you did! "I'm sorry you feel that way" makes it seem like you are blaming the other person, and is not a real apology.
8. To be truly sorry is a feeling of grief for the wrong you did to another.
"Burning lips and a wicked heart are like a potsherd  covered with silver dross. He that hateth dissembleth with his lips, and layeth up deceit within him;  When he speaketh fair, believe him not: for there are seven abominations in his heart.  Whose hatred is covered by deceit, his wickedness shall be shewed before the whole congregation." Proverbs 26:23-26.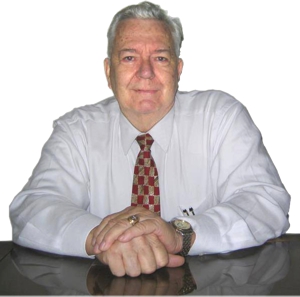 Pastor Ken Blue was born in Boswell, Ark. In 1955 he accepted Christ as his Savior. He and his wife Joyce were married in 1955. They have 5 children. He graduated from Midwestern Baptist Bible College in 1969 and started the Open Door Baptist Church in Lynnwood, Wa. where he pastored for 39 years. Because of health issues (ALS) he was forced to resign as pastor. It is his desire to continue to be used of God to help pastors and believers through this ministry.