By Ken Blue

"And the king of Israel and Jehoshaphat the king of Judah sat each on his throne, having put on their robes, in a void place in the entrance of the gate of Samaria; and all the prophets prophesied before them." 1 Kings 22:10.
Neither robes nor thrones keep men from being wicked and fools. The throne does not make one a king, and the robe does not mean one is royalty. We see both truths illustrated in the two men before us. Ahab was a wicked fool, and Jehoshaphat was a blind fool.
Ahab was the king if the ten Northern tribes; known as Israel. Jehoshaphat was king of the two Southern tribes; known as Judah. There was no limit to the wickedness of Ahab. He killed God's prophets, set up idols for Israel to worship, had Naboth killed in order of steal his vineyard, rejected the Word of God, and secured his own false prophets.
Ahab had repeated wars with Syria and had won the last two, in spite of his incomplete obedience. He decided the time had come to attack Syria and reclaim certain cities. He contacted Jehoshaphat, asking him and his army to join him in this venture.
Sad to say, Jehoshaphat traveled to Samaria and met with Ahab. They felt they should seek God and ask how the battle would go. Both, Ahab and Jehoshaphat donned their royal robes and sat in an elevated place at the gate.
Jehoshaphat was nervous and asks Ahab to seek advice of the prophets. Four hundred of Ahab's prophets were available. Each one assured the kings that victory for Israel was certain. However, Jehoshaphat still was not convinced and asks Ahab if a prophet of LORD was available. There was one, but Ahab hated him and had him in prison. Jehoshaphat persuaded Ahab to send for him.
Micaiah, the prophet of the LORD was brought before the kings and ask how the battle would go. He assured them that Israel would be defeated. In fact, he assured Ahab that he would be killed. In a fit of rage, Ahab sent him back to prison to be afflicted. However, true to form, Ahab was a wicked fool and went against the Word of the LORD again.
We are reluctant to call Jehoshaphat a fool, but we can come to no other conclusion. What was he doing joining with the likes of Ahab? Why did he sit by and allow Micaiah to be mistreated and returned to prison? But, these are not the extent of his stupidity. Notice the suggestion Ahab makes, and that Jehoshaphat went along with it! (?). "And the king of Israel said unto Jehoshaphat, I will disguise myself, and enter into the battle; but put thou on thy robes. And the king of Israel disguised himself, and went into the battle." 1 Kings 22:30.
If there are two men in the Bible more stupid than these two, I don't know who they would be. Ahab was wicked and stupid. And what can we say of Jehoshaphat? Ahab should have worn a t-shirt that said, "I'm with stupid."
There is a lesson for all of us. Don't assume that preachers who are esteemed royalty and held in high esteem are either good or wise; they might be otherwise.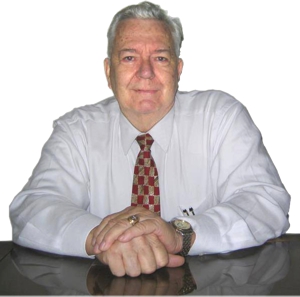 Pastor Ken Blue was born in Boswell, Ark. In 1955 he accepted Christ as his Savior. He and his wife Joyce were married in 1955. They have 5 children. He graduated from Midwestern Baptist Bible College in 1969 and started the Open Door Baptist Church in Lynnwood, Wa. where he pastored for 39 years. Because of health issues (ALS) he was forced to resign as pastor. It is his desire to continue to be used of God to help pastors and believers through this ministry.