Posted By Ken Blue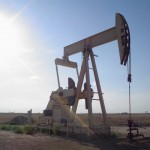 "And say, Thus saith the Lord GOD; Behold, I am against thee, O Gog, the chief prince of Meshech and Tubal:And I will turn thee back, and put hooks into thy jaws, and I will bring thee forth, and all thine army, horses and horsemen, all of them clothed with all sorts of armour, even a great company with bucklers and shields, all of them handling swords: Persia, Ethiopia, and Libya with them; all of them with shield and helmet: 6 Gomer, and all his bands; the house of Togarmah of the north quarters, and all his bands: and many people with thee. Be thou prepared, and prepare for thyself, thou, and all thy company that are assembled unto thee, and be thou a guard unto them. After many days thou shalt be visited: in the latter years thou shalt come into the land that is brought back from the sword, and is gathered out of many people, against the mountains of Israel, which have been always waste: but it is brought forth out of the nations, and they shall dwell safely all of them. Thou shalt ascend and come like a storm, thou shalt be like a cloud to cover the land, thou, and all thy bands, and many people with thee. Thus saith the Lord GOD; It shall also come to pass, that at the same time shall things come into thy mind, and thou shalt think an evil thought: And thou shalt say, I will go up to the land of unwalled villages; I will go to them that are at rest, that dwell safely, all of them dwelling without walls, and having neither bars nor gates, To take a spoil, and to take a prey; to turn thine hand upon the desolate places that are now inhabited, and upon the people that are gathered out of the nations, which have gotten cattle and goods, that dwell in the midst of the land."
Ezekiel 38:3-12.
Written by Judith Levy
"Oct. 24 at 2:44am. Israel as Fossil-Fuel Giant: How Many Ways Could this Change the Game?
A preliminary geological survey has indicated that there might be about 26 million barrels of recoverable oil a mile under the sand near two kibbutzim in the northern Negev. That would amount to about $2 billion at current prices. There might be 12 million additional barrels further down.
This news comes a day after drilling began on the Leviathan, a record-setting exploratory well in a massive natural gas field off the coast of Haifa. The area is thought to contain 16 trillion cubic feet of gas, and it might also contain oil. The Leviathan is twice as big as the Tamar natural gas field struck last year, and the Tamar is already expected to produce enough gas to supply Israel for twenty years. (That's a big deal: Israel has long depended on natural gas imports from Egypt; what little she had produced domestically pre-Tamar was expected to dry up in 2012.) If the Leviathan produces what is hoped, it might — typing this makes me feel a little giddy — turn Israel into a natural gas-exporting country.
So here's the lowdown. Leviathan is 40%-held by Noble Energy, an American company. Twenty-three percent each are held by Delek and Avner, both Israeli companies. But the Lebanese government and Hezbollah are claiming that whatever the Americans and Israelis find off the Haifa coast actually belongs to them. Hezbollah, lest we forget, possesses long-range rockets. Green Prophet, an environmental and clean technology site, is worried: the destruction by terrorists — sorry, by Hezbollah — of the gas-producing rigs off Haifa could cause "an environmental catastrophe on a similar scale to the BP oil spill in the Gulf of Mexico." That damage would be on top of all the other consequences of what would surely be a full-scale war.
Well, we'll see. As Hank Pellissier notes at World Future Today, Israel's potential as a natural gas exporter could shift some relationships in interesting ways (Israel-Greece? Israel-Turkey? Israel-Georgia? Israel-Asia?)."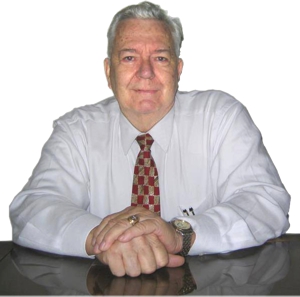 Pastor Ken Blue was born in Boswell, Ark. In 1955 he accepted Christ as his Savior. He and his wife Joyce were married in 1955. They have 5 children. He graduated from Midwestern Baptist Bible College in 1969 and started the Open Door Baptist Church in Lynnwood, Wa. where he pastored for 39 years. Because of health issues (ALS) he was forced to resign as pastor. It is his desire to continue to be used of God to help pastors and believers through this ministry.