By Ken Blue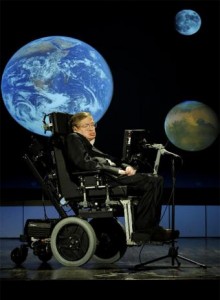 Stephen Hawking may be the smartest man alive, But, I personally doubt it. He says his IQ may be 160 or more. He also said people who boast about their IQ are losers. Those who claim he is the smartest living man use the same logic when denying the existence of God. To prove that Hawking is smarter than all other men, you would have to test every living man. That is not going to happen.
I can assure you that Mr. Hawking is not the smartest man who ever lived. I personally know two preachers that have at least 150 IQ. So what does that prove? Jesus Christ, Paul and Solomon would have scored off the chart. One professor said of the Apostle Paul that he would have been a genius, had he not been a Christian. (?) There are High School dropouts that could probably score higher on a Bible exam than Mr. Hawking.
I have sympathy for Mr. Hawking and his battle with ALS. I too am losing the battle to ALS. So, I understand something of his affliction. However, Mr. Hawking is like the rest of us. He has taken in the information available to him and then formed his opinion. Opinions are not facts; whether in religion or science.
The article in the Wall Street Journal, "Why God Did Not Create the Universe" left me searching for the reason why. The article did not give a scientific answer to the supposition. In fact, the Bible seems to be more in line with the findings of Mr. Hawking than he might imagine. For instance, Hawking says that which appears comes from nothing! "In the beginning God created the heaven and the earth." Genesis 1:1. There was a time when these did not exist, and they were created out of nothing.
The oldest book ever written says, "He stretcheth out the north over the empty place, and hangeth the earth upon nothing." Job 26:7. Talk about Greek mythology all you like. How did Moses know that the universe came into being from nothing, and how did Job know it was hanging in space, on nothing? How did Job know that there is an empty place in the North?
Finally, critics assume that everyone at one time thought the world was flat until science proved otherwise. Well let's see what the prophet Isaiah said about this elementary ignorance. "It is he that sitteth upon the circle of the earth, and the inhabitants thereof are as grasshoppers; that stretcheth out the heavens as a curtain, and spreadeth them out as a tent to dwell in:" Isaiah 40:22. Job 22:14 also speaks of the "circuit" of the earth.
One's IQ is irrelevant when it comes to matters of science, theology or any other field. We take the information we have and draw our conclusions. There is a world of difference between science and philosophy. Knowledge, wisdom, and understanding are not the same. Mr. Hawking says he has knowledge of how thing are, but he admits he doesn't know why they are that way. The two things missing from Mr. Hawking are wisdom and understanding. "The fear of the LORD is the beginning of wisdom: and the knowledge of the holy is understanding." Proverbs 9:10. God loves Stephen Hawking and Christians should pray for him.
If anyone can prove from science that God doesn't existence, we welcome those facts. Until then, we will not cast aside our faith in the God of creation for some primeval soup. Let's see, the soup also requires faith, doesn't it?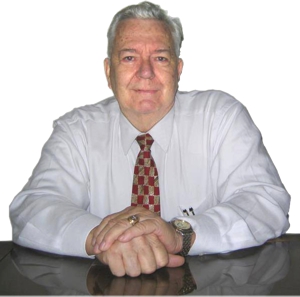 Pastor Ken Blue was born in Boswell, Ark. In 1955 he accepted Christ as his Savior. He and his wife Joyce were married in 1955. They have 5 children. He graduated from Midwestern Baptist Bible College in 1969 and started the Open Door Baptist Church in Lynnwood, Wa. where he pastored for 39 years. Because of health issues (ALS) he was forced to resign as pastor. It is his desire to continue to be used of God to help pastors and believers through this ministry.