Have some "Bible believers" joined Mr. Hamer? It appears that they have become part of his team of hating sinners. This novel doctrine has infected many who claim to be Bible believers. I believe they are mistaken and have created one more heresy for us to deal with.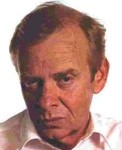 Caleb Hamer says that he prays for the death of the lost because God hates them. "Every time I pray, I ask God to destroy all sinners, all evil doers and all the wicked. If you aren't saved you are all three. So, yep, I ask God to destroy YOU. Praise God!" He says, "There are plenty more verses in the Bible about how God HATES THE SINNER."
If what he says is true, wouldn't it be Godlike for us to hate the sinner also? Do you know Evangelist and Pastors who are preaching this perverted doctrine? Mr. Hamer continues, "People aren't saved because of God's love. People get saved because they want to escape God's wrath and don't want to be destroyed. We should, therefore, ask God to judge and destroy the wicked and evil-doers because their destructions is definitely a form of God's grace." He continues, "We need to stop separating sin from the sinner. God judges the sinner! If you believe that God is just and true, then you must believe that He hates the sin and the sinner. God is a just judge and God is angry with the wicked every day. (Psalms 7:11) Here are some things which are sinful: Women preaching in church. Women in church buildings without a head covering. Pornography. Lying. Stealing. Abortion. Having sex before you are married. Homosexuality. Masturbation. Impure Thoughts. Drinking alcohol. Using drugs. Smoking cigarettes . Used Car Salesmen. Mormons. Atheists. Agnostics." http://www.angelfire.com/on4/calebhamer/
Now, If Mr. Hamer is correct in his premise, he must be correct in his conclusions as well. Let me ask, if God hates all sinners, shouldn't we hate them? Do you know preachers who are sinners? If God hates these sinners, why preach for them and protect them? Are we selective about the sinners we think God hates? Personally, I think the argument is reversed. It is not that they hate what God hates; they think God hates those they hate and disagree with.
Notice that Jesus loved the rich young ruler. "Then Jesus beholding him loved him, and said unto him, One thing thou lackest: go thy way, sell whatsoever thou hast, and give to the poor, and thou shalt have treasure in heaven: and come, take up the cross, and follow me." Mark 10:21. And what about Jacob? God said, "Jacob have I loved.."  Why,  Jacob was as mean as the devil!  If the Lord hates the sinner, why have Hosea marry a whore, why not follow the Law and have her killed? Then what of the woman taken in adultery, why not have her stoned, if He hated her? It would be easy for me to prove that God hates sin, but loves the sinner. For every verse one can show that God hates sinners, I can show 20 that says He loves them.
There is no conflict between the two. Until those who espouse the doctrine that God hates sinners, practice what they preach, we will not take them too seriously. "But God commendeth his love toward us, in that, while we were yet sinners, Christ died for us." Romans 5:8. "I am crucified with Christ: nevertheless I live; yet not I, but Christ liveth in me: and the life which I now live in the flesh I live by the faith of the Son of God, who loved me, and gave himself for me." Galatians 2:20. "I have loved you, saith the LORD. Yet ye say, Wherein hast thou loved us? Was not Esau Jacob's brother? saith the LORD: yet I loved Jacob, Malachi 1:2. Jesus told His disciples to love their enemies. What? Are we to love them and pray that God will kill them? The brethren will need to do a little more Scripture twisting to prove that God hates the sinner.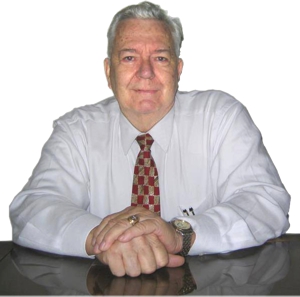 Pastor Ken Blue was born in Boswell, Ark. In 1955 he accepted Christ as his Savior. He and his wife Joyce were married in 1955. They have 5 children. He graduated from Midwestern Baptist Bible College in 1969 and started the Open Door Baptist Church in Lynnwood, Wa. where he pastored for 39 years. Because of health issues (ALS) he was forced to resign as pastor. It is his desire to continue to be used of God to help pastors and believers through this ministry.