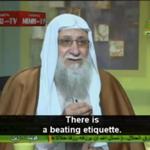 Egyptian Cleric Sa'd Arafat: Islam Permits Wife Beating Only When She Refuses to Have Sex with Her Husband
Following are excerpts from an interview with Egyptian cleric Sa'd Arafat, which aired on Al-Nas TV on February 4, 2010:
Interviewer: Would you believe that the European women in our times yearns for a husband who would be like a guardian to her. I would like to provide the viewers with some statistics. Ninety percent of British women do not want to marry a weak man, who sits down and cries the moment there is a problem. They say: No, such a man looks more like a woman. We want a manly man. […]
Wife beating is a serious accusation [leveled against Islam]. Let us examine this matter bit by bit.
Sa'd Arafat: Allah honored wives by instating the punishment of beatings.
Interviewer: Honored them with beatings? How is this possible?!
Sa'd Arafat: The prophet Muhammad said: "Don't beat her in the face, and do not make her ugly." See how she is honored. If the husband beats his wife, he must not beat her in the face. Even when he beats her, he must not curse her. This is incredible! He beats her in order to discipline her.
In addition, there must not be more than ten beatings, and he must not break her bones, injure her, break her teeth, or poke her in the eye. There is a beating etiquette. If he beats to discipline her, he must not raise his hand high. He must beat her from chest level. All these things honor the woman.
She is in need of discipline. How should the husband discipline her? Through admonishment. If she is not deterred, he should refuse to share the bed with her. If she is not repentant, he should beat her, but there are rules to the beating. It is forbidden to beat her in the face or make her ugly. When you beat her, you must not curse her. Islam forbids this.
Interviewer: With what should be beat her? With his bare hand? With a rod?
Sa'd Arafat: If he beats her, the beatings should not be hard, so that they do not leave a mark. He can beat her with a short rod. He must avoid beating her in the face or in places in the head where it hurts. The beatings should be on the body and should not come one right after the other. These are all choices made during the process, but beatings are allowed only as a last resort. […]
The honoring of the wife in Islam is also evident in the fact that the punishment of beating is permissible in one case only: when she refuses to sleep with him.
Interviewer: When she refuses to sleep with him?
Sa'd Arafat: Yes, because where else could the husband go? He wants her, but she refuses. He should begin with admonishment and threats…
Interviewer: Allow me to repeat this. A man cannot beat his wife…
Interviewer: …over food or drink. Beatings are permitted only in this case, which the husband cannot do without. […]
MRI holds copyrights on all translations. Materials may only be used with proper attribution.
The Middle East Media Research Institute
P.O. Box 27837, Washington, DC 20038-7837
Phone: [202] 955-9070 Fax: [202] 955-9077 E-Mail: [email protected]
Search previous MEMRI publications at our website: www.memri.org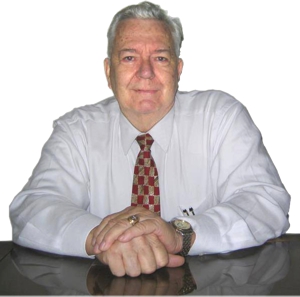 Pastor Ken Blue was born in Boswell, Ark. In 1955 he accepted Christ as his Savior. He and his wife Joyce were married in 1955. They have 5 children. He graduated from Midwestern Baptist Bible College in 1969 and started the Open Door Baptist Church in Lynnwood, Wa. where he pastored for 39 years. Because of health issues (ALS) he was forced to resign as pastor. It is his desire to continue to be used of God to help pastors and believers through this ministry.