By Ken Blue
Some say, "You've achieved much from your humble beginning."
But, upon introspection, I wonder who was winning?
Was it all for Christ alone; would I have served for naught?
Or, did I expect earthly gain to be my selfish lot?
In college days did I consider my faithful wife?
Or, were dreams of accomplishments about me and my life?
Did my visions blind me as one who slumbered and slept?
While helping those with their needs, my own vineyard went unkept.
Was it concern for the lost; I labored through the night?
Did my ego play a part in our children's lonely plight?
My heart is wicked, I cannot know it; though inside.
Was my work for Jesus alone or driven on by pride?
Judgment will try all our works; rewards will make all known.
May He find in my work, some gold, silver, and precious stones.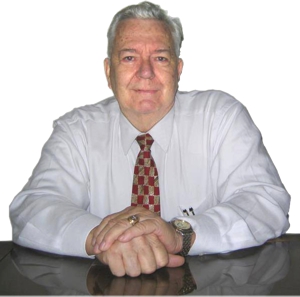 Pastor Ken Blue was born in Boswell, Ark. In 1955 he accepted Christ as his Savior. He and his wife Joyce were married in 1955. They have 5 children. He graduated from Midwestern Baptist Bible College in 1969 and started the Open Door Baptist Church in Lynnwood, Wa. where he pastored for 39 years. Because of health issues (ALS) he was forced to resign as pastor. It is his desire to continue to be used of God to help pastors and believers through this ministry.