Phase Three-Old Age
By Ken Blue
This morning, Joyce and I woke up at about 3:30 am. We decided to get up and have a bowl of cold cereal. After about an hour, she went back to bed. I stayed up and have heartburn. It is now 7:17 am.
I title this article Phase Three because there are three phases to our lifespan. There is youth, adulthood and old age. As I pray, I am reminded of most of my friends who are within a decade on either side of me. I turned 72 in July. I cannot think of one who is not battling some physical problem.
In fact, I recently called a dear friend in California and told him the only reason for the call was to check up on him. I said all my peers were dead or dying. I wanted to know about him.
He assured me he was not dead, and as far as he knew, he was in good health. A year later I was in Los Angeles and had lunch with him. He said he had just returned from the doctor's office. He explained that he had been having mini seizures. He now lives on blood thinners, and the doctor says there is nothing else to do but wait for the "big one." So I have added him to my list of Phase Three friends.
These years remind us how short life is, how fragile we are, and just how dependent we are on God and others. It is also a time when we covet the prayers of the saints and are prompted to pray for them.
[pullquote align="right" cite="" link="" color="" class="" size="16″]Whoever called them "the golden years" was not there when they did.[/pullquote]
Whoever called these "the golden years" wasn't there. However, they are years of learning. First, we learn about ourselves. How real is our faith? What is the depth of our patience and grace? How thankful are we for the little things of life? Ah yes, it is a time of learning!
As we approach the end of Phase Three, our prayer list will increase and decrease at the same time. Some will be added and others can be deleted. As we face each new day, let us remember that most of our friends are fighting the same battles and in need of our prayers. Most importantly, don't lose sight of God's grace, mercy, and goodness.
Joyce is still in bed, I still have heartburn, and I think I'll go back to bed. God is so good!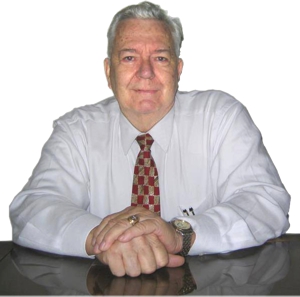 Pastor Ken Blue was born in Boswell, Ark. In 1955 he accepted Christ as his Savior. He and his wife Joyce were married in 1955. They have 5 children. He graduated from Midwestern Baptist Bible College in 1969 and started the Open Door Baptist Church in Lynnwood, Wa. where he pastored for 39 years. Because of health issues (ALS) he was forced to resign as pastor. It is his desire to continue to be used of God to help pastors and believers through this ministry.