The Hate of God

By Ken Blue
Most Bible believers teach that God hates sin, but loves the sinner. However, recently a small group of believers have challenged that teaching, and affirm that God not only hates sin; He also hates the sinner. If God does indeed hate the sinners, does He hate you?
Let us look at a few things God says He hates and see if you are on His hate list. "These six things doth the LORD hate: yea, seven are an abomination unto him:  A proud look, a lying tongue, and hands that shed innocent blood,  An heart that deviseth wicked imaginations, feet that be swift in running to mischief,  A false witness that speaketh lies, and he that soweth discord among brethren." Proverbs 6:16-19.
 Are you guilty of pride? Have you or do you tell a lie? Is there someone you hate? Do you have wicked thoughts? Are you involved in any mischief? Have you misrepresented someone? Are you guilty of sectarianism or discord among the brethren? Now, we know God hates all the above sins.  I am sure you are not guilty of these but are you sure that God hates other people who commit these sins?
Since God hates divorce, does he hate the divorcees; and if He hates them, why don't you? "For the LORD, the God of Israel, saith that he hateth putting away: for one covereth violence with his garment, saith the LORD of hosts: therefore take heed to your spirit, that ye deal not treacherously." Malachi 2:16.
I have no doubt that the brethren are going to adjust their theology to accommodate themselves and their friends. They will excuse themselves and exclude their sins from God's hate list while adding the sins of others to it. So, we ask, does God hate you?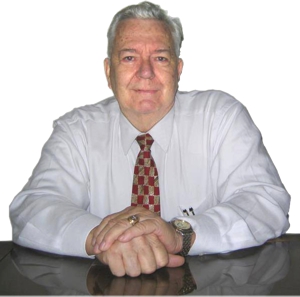 Pastor Ken Blue was born in Boswell, Ark. In 1955 he accepted Christ as his Savior. He and his wife Joyce were married in 1955. They have 5 children. He graduated from Midwestern Baptist Bible College in 1969 and started the Open Door Baptist Church in Lynnwood, Wa. where he pastored for 39 years. Because of health issues (ALS) he was forced to resign as pastor. It is his desire to continue to be used of God to help pastors and believers through this ministry.