By Ken Blue
"Behold, I shew you a mystery; We shall not all sleep, but we shall all be changed, In a moment, in the twinkling of an eye, at the last trump: for the trumpet shall sound, and the dead shall be raised incorruptible, and we shall be changed. For this corruptible must put on incorruption, and this mortal must put on immortality. So when this corruptible shall have put on incorruption, and this mortal shall have put on immortality, then shall be brought to pass the saying that is written, Death is swallowed up in victory.  O death, where is thy sting? O grave, where is thy victory?  The sting of death is sin; and the strength of sin is the law.  But thanks be to God, which giveth us the victory through our Lord Jesus Christ." 1 Corinthians 15:51-57.
Oh death, where is thy sting? Where is thy victory?
Christ fulfilled the law's demands; from death, hath set us free!
Oh grave, where are thy captives; where's the conquered prey?
Christ prevailed over you, on resurrection day!
Hold firmly your confidence; hold fast to your faith?
Christ triumphed over all; so in your patience wait.
Glorious reunion day! The mystery's made known.
Calling all His saints, in a rush, they're ushered home!
Changed in a moment that no mortal eye can see,
Freed from corruption; in His likeness forever be!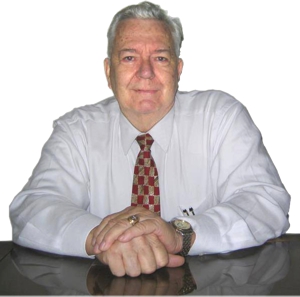 Pastor Ken Blue was born in Boswell, Ark. In 1955 he accepted Christ as his Savior. He and his wife Joyce were married in 1955. They have 5 children. He graduated from Midwestern Baptist Bible College in 1969 and started the Open Door Baptist Church in Lynnwood, Wa. where he pastored for 39 years. Because of health issues (ALS) he was forced to resign as pastor. It is his desire to continue to be used of God to help pastors and believers through this ministry.