By Ken Blue
"And he had two wives; the name of the one was Hannah, and the name of the other Peninnah: an d Peninnah had children, but Hannah had no children." 1 Samuel 1:2.
Scripture and experience confirm that empties and despair provide God's greatest opportunity to work through us. The story of Samuel is during the latter period of the Judges and was during Israel's darkest days.
Elkanah had two wives; Hannah and Peninnah. These events show us something about the blessedness of barrenness. The record states that Peninnah had several sons and daughters, whereas, Hannah had none. (v.4). However, there is no record of her ever praying or displaying any spiritual interest.
Hannah, on the other hand, was empty, and broken in her overwhelming grief because she did not have a son to dedicate to the LORD. In chapter one, we see her sorrow, her tears, and her promise. She privately prayed to the LORD, and vowed that she would dedicate her son to Him for the rest of his life, if He would only give her a son.
God saw Hannah's heart and heard her prayer. He gave her, her request, and Hannah honored her vow. She brought Samuel to the temple to be trained and used of God. God use Samuel mightily. His was a transition ministry from a Theocracy to a Kingdom. He anointed, both Saul and David as kings of Israel. In addition, he became a circuit preacher and founded a school for the prophets.
But, I want to call your attention back to Hannah. It was her barrenness that brought her to her knees. She knew she loved God and wanted something of value to give Him. This emptiness was the kind that made everyday life miserable, and nothing else could fill this void.
Oh, blessed barrenness! What it can do for the Christian or Pastor who cannot be content to live there. Hers was a famine of the soul for which there was only one cure. "Blessed are they which do hunger and thirst after righteousness: for they shall be filled." Matthew 5:6. "And he said, …I will not let thee go, except thou bless me." Genesis 32:26.
Poor Peninnah; she was full and was dead while she lived. She made no such commitment or sacrifice. "The full soul loatheth an honeycomb; but to the hungry soul every bitter thing is sweet." Proverbs 27:7. This verse describes both, Peninnah and Hannah. The full soul has no appetite, whereas, to the hungry, everything is sweet.
Christian, let your barrenness and emptiness be the goad that drives you to the One who can fill you. Desire things you can dedicate to Him. Hannah did not request a son so she could gloat over him. She was broken because she had nothing to give the God she loved. What greater gift can one give God than sons and daughters who will live for Him and make a difference in the world? It was Hannah's barrenness that led to her blessedness; so can yours.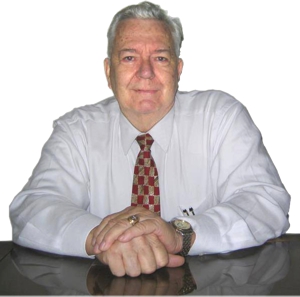 Pastor Ken Blue was born in Boswell, Ark. In 1955 he accepted Christ as his Savior. He and his wife Joyce were married in 1955. They have 5 children. He graduated from Midwestern Baptist Bible College in 1969 and started the Open Door Baptist Church in Lynnwood, Wa. where he pastored for 39 years. Because of health issues (ALS) he was forced to resign as pastor. It is his desire to continue to be used of God to help pastors and believers through this ministry.