By Ken Blue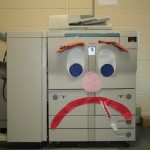 "If Jesus were physically on earth today he would be a member of a Baptist church because a (true) Baptist church is a practical copy and an actual descendant of the church that Christ started during His earthly ministry."
The above is a quote from a Baptist Bride Pastor. All briders agree with him on this matter. However, we will give a little Baptist quiz and let the Briders tell us if his church is a "practical copy…of the church Christ started during His earthly ministry."
1. Does your Baptist Church preach the same gospel John, Jesus and the Twelve preached? If you need help, see the following: "Then he took unto him the twelve , and said unto them, Behold, we go up to Jerusalem, and all things that are written by the prophets concerning the Son of man shall be accomplished. For he shall be delivered unto the Gentiles, and shall be mocked, and spitefully entreated, and spitted on: And they shall scourge him, and put him to death: and the third day he shall rise again. And they understood none of these things: and this saying was hid from them, neither knew they the things which were spoken." Luke 18:31-34. They knew nothing of His upcoming death; so what gospel did these Baptist preach?
2. Does your Baptist Church preach, "Repent for the Kingdom of Heaven is at hand."? Why not, Jesus, John, and the Twelve did.
3. Does your Baptist Church have a healing ministry? "And Jesus went about all Galilee, teaching in their synagogues, and preaching the gospel of the kingdom, and healing all manner of sickness and all manner of disease among the people. And his fame went throughout all Syria: and they brought unto him all sick people that were taken with divers diseases and torments, and those which were possessed with devils, and those which were lunatick, and those that had the palsy; and he healed them. And there followed him great multitudes of people from Galilee, and from Decapolis, and from Jerusalem, and from Judaea, and from beyond Jordan." Matthew 4:23-25. Isn't your ministry a "copy" if His?
4. Does your Baptist Church teach Matthew 5,6,7 as Baptist doctrine, and do you pray the Lord's Prayer? Don't tell me you skip and hunt for verses to support the "copy" you have created.
5. Does your Baptist Bride pastor use sermon notes, own more than one suit, use credit cards and cast out devils? "These twelve Jesus sent forth, and commanded them, saying, Go not into the way of the Gentiles, and into any city of the Samaritans enter ye not: But go rather to the lost sheep of the house of Israel. And as ye go, preach, saying, The kingdom of heaven is at hand. Heal the sick, cleanse the lepers, raise the dead, cast out devils: freely ye have received, freely give.Provide neither gold, nor silver, nor brass in your purses, Nor scrip for your journey, neither two coats, neither shoes, nor yet staves: for the workman is worthy of his meat." Matthew 10:5-10. Does your Brider church preach and practice the carbon copy of these Baptist predecessors? (I think the "carbon copy" is getting a little thin about now).
6. If the Lord is fortifying His Baptist Bride Church in Matthew 10:16ff, what do Baptist have to endure unto the end to be saved? See verse 22. If the Lord was speaking to His Baptist Bride church here, what did He mean? Can a Baptist loose his salvation? See Matt. 24:13.
7. Since Briders believe Jesus and John were not operating under the Law of Moses; which priest do you send the healed to, and what offering are they to take? (Matt. 8:4).
8. Does Matthew 13 refer to the Baptist Bride Church? If these instructions were not to the Baptist Bride Church, who were they to, and what was the purpose of these parables?
9. What is the "binding and loosing" the Baptist Bride Pastors do? Matt.16:19.
10. Do you allow divorcees, who remarry, to join the Baptist Bride Church? Matt. 19:9. Why would you allow people committing adultery membership in the Bride?
11. Why do Baptist Briders reject Mark 16 as their great commission? "And he said unto them, Go ye into all the world, and preach the gospel to every creature. He that believeth and is baptized shall be saved; but he that believeth not shall be damned. And these signs shall follow them that believe; In my name shall they cast out devils; they shall speak with new tongues; They shall take up serpents; and if they drink any deadly thing, it shall not hurt them; they shall lay hands on the sick, and they shall recover." Mark 16:15-18. Isn't Mark 16 just as inspired as Matthew 28?
12. Does your Baptist church use the same baptism as John's baptism: Baptism unto repentance for the remission of sins? (Mk 1:4; Mt. 3:5-11)
I feel that somewhere along the way, the "copy" machine went haywire. It is the Brider who claims that his church is a "copy" of the first Baptist Church, of John, Jesus, and the Twelve. We challenge them to prove, that their church is a "copy" of the church in the four gospels. We will gladly post their "proof." Again, we do not expect answers to the above questions. What the Brider has done is create an illusionary Baptist Bride Church in his own mind and then search for a scripture here and there to prop up their claims. It won't work!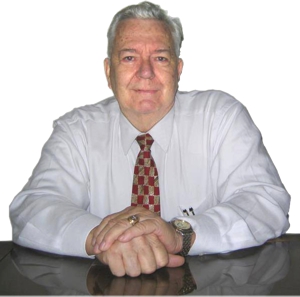 Pastor Ken Blue was born in Boswell, Ark. In 1955 he accepted Christ as his Savior. He and his wife Joyce were married in 1955. They have 5 children. He graduated from Midwestern Baptist Bible College in 1969 and started the Open Door Baptist Church in Lynnwood, Wa. where he pastored for 39 years. Because of health issues (ALS) he was forced to resign as pastor. It is his desire to continue to be used of God to help pastors and believers through this ministry.