By Ken Blue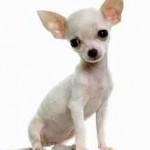 Recently an article came to my attention suggesting it is an abomination to get the lost to come to church in order to get them saved. The article would have you believe the only purpose of the church is to edify and build up the saints.
Men who used "means" to get the lost to church are equated with the Antichrist and the Devil. I guess that would include Dr. Jack Hyles and Dr. Lee Robertson who used every means possible to get the lost to church. If you doubt this, purchase their books on how to get the lost to come to your church. It is strange that these men and others like them are ignored in the list of those attacked. Isn't it rather hypocritical to give out Bibles, drawings, and CD's to those who bring visitors to church, but if others have a program to bring sinners to church, they have turned the church into something worse than a whorehouse?
Now, if you don't care if sinners go to hell, come right out and say so. But, stop playing the self-righteous game by implying that if anyone uses a different means, they are demon possessed. These people would be critical of Paul if he was here today. "For though I be free from all men, yet have I made myself servant unto all, that I might gain the more. And unto the Jews I became as a Jew, that I might gain the Jews; to them that are under the law, as under the law, that I might gain them that are under the law; To them that are without law, as without law, (being not without law to God, but under the law to Christ,) that I might gain them that are without law. To the weak became I as weak, that I might gain the weak: I am made all things to all men, that I might by all means save some. And this I do for the gospel's sake, that I might be partaker thereof with you." 1 Corinthians 9:19-23. Notice that Paul is interested in gaining the more.
[pullquote align="left" cite="" link="" color="" class="" size="16″]Any pastor who is not trying constantly to "gain the more" is not in the will of God and is not doing the work of God.[/pullquote]
Paul would have used Jewish holidays to reach the Jews, and pagan holidays to reach the pagans. In fact, he went much further than any Bible believer would go today. In reference to Timothy, Luke said, "Him would Paul have to go forth with him; and took and circumcised him because of the Jews which were in those quarters: for they knew all that his father was a Greek." Acts 16:3. Dake understood why Paul did this. He says, "Because the Jews would not hear him preach or have anything to do with him if he was not circumcised…Under the circumstances, to speed the gospel it was wisdom to do so. The same Paul refused to circumcise Titus because of time and circumstances (Gal. 2:3-5). Paul did his best to win the Jews (1Cor. 9:20; Rom. 9:1-3), —Dake's Study Notes. The very idea of accusing pastors of worldliness, immorality and selfishness because they use various "means" to get the lost to come to hear the gospel is wickedness beyond description.
Pastor, don't let those who can't build a church and don't want you to, control you and your church. These men want you to follow their non- productive advice, and keep you under their thumb so they can glory in your flesh.
There are many ways to reach the lost. Three holidays that Americans are attracted to are Christmas, Easter, and the 4th of July. Stop your fear of the brethren and use these days to get people saved. You should get it settled in your mind; fellow pastors and evangelist are not going to build your church. That task is given to you, God, and your church members as you do the work of evangelism. Don't worry about the little puppies; let them bark and you keep the caravan moving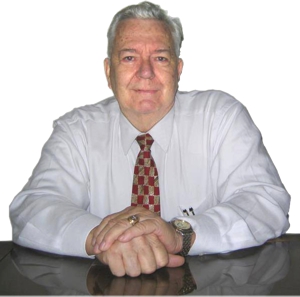 Pastor Ken Blue was born in Boswell, Ark. In 1955 he accepted Christ as his Savior. He and his wife Joyce were married in 1955. They have 5 children. He graduated from Midwestern Baptist Bible College in 1969 and started the Open Door Baptist Church in Lynnwood, Wa. where he pastored for 39 years. Because of health issues (ALS) he was forced to resign as pastor. It is his desire to continue to be used of God to help pastors and believers through this ministry.