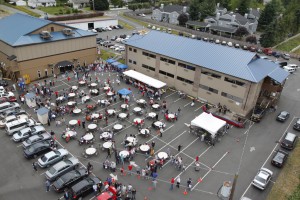 By Pastor Jason Murphy
We had our Freedom Celebration on Sunday July 4th. And the Lord blessed mightily. We had over 800 in attendance, and over 300 of those were first time visitors! Nine people prayed and ask Jesus Christ to save them. A business park and a bank allow us to use their parking lot to facilitate all the people. A lot of planning went into this, and I believe any Pastor who wants to reach his community can do the same thing, if he will capitalize on big days.
We do this 3 times a year at Open door; Christmas, Easter and the 4th of July are the best times. We have seen many people saved and added to the church as a result. It gets your name before the community. If people don't know your there they will never attend your church, this is one way to do that.
We were able to have many first time visitors because we contacted the public schools district offices and asked them if we could have an invitation to our "freedom celebration" given out to all of the kids to take home. To our surprise every district said yes as long as we put their disclaimer at the bottom of the flier.
When all was said and done we sent out over 16,000 invitations. We also went to all of the apartment complexes in our area and met with the managers, asking them to distribute our invitations to their tenants and leave them in the cabana for people to take. 90 % percent said O.K.
It never ceases to amaze me what God can do if we are willing to think outside the box, to pray and work to reach people. I also want to thank all of the faithful people at Open Door that worked so hard to make this happen; it is a tremendous privilege to work alongside you as we serve the Lord.
Note: Pastors, I encourage you to contact Pastor Murphy for ideas you may be able to use to reach others for Christ. http://www.opendoorbaptist.com/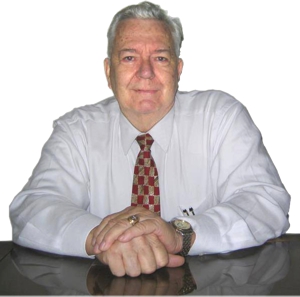 Pastor Ken Blue was born in Boswell, Ark. In 1955 he accepted Christ as his Savior. He and his wife Joyce were married in 1955. They have 5 children. He graduated from Midwestern Baptist Bible College in 1969 and started the Open Door Baptist Church in Lynnwood, Wa. where he pastored for 39 years. Because of health issues (ALS) he was forced to resign as pastor. It is his desire to continue to be used of God to help pastors and believers through this ministry.