By Ken Blue
It was dark that evening; he was tired and weary,
So he took a shortcut through the old cemetery.
A freshly dug grave was open that day;
And unseen by him, lie in his pathway.
He stumbled and tumbled, falling head over heal;
The darkness was thick; was the kind you can feel.
Unbeknownst to him, another man was there,
And in that darkness, the same fate did share.
The first traveler observed, aware of his plight;
Would wait in the corner until mornings first light.
The second traveler leaped, and down he would skid.
"Can't get out, can you?" said a voice; ah, but he did!
So if you feel trapped in your hopeless plight,
Remember the man, in his darkest night.
An anonymous voice may motivate you;
You'll be surprised what you're able to do.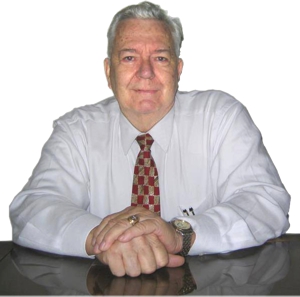 Pastor Ken Blue was born in Boswell, Ark. In 1955 he accepted Christ as his Savior. He and his wife Joyce were married in 1955. They have 5 children. He graduated from Midwestern Baptist Bible College in 1969 and started the Open Door Baptist Church in Lynnwood, Wa. where he pastored for 39 years. Because of health issues (ALS) he was forced to resign as pastor. It is his desire to continue to be used of God to help pastors and believers through this ministry.