By Ken Blue
" For I would not, brethren, that ye should be ignorant of this mystery, lest ye should be wise in your own conceits; that blindness in part is happened to Israel, until the fulness of the Gentiles be come in. 26 And so all Israel shall be saved: as it is written, There shall come out of Sion the Deliverer, and shall turn away ungodliness from Jacob:" Romans 11:25-26.
(From Isaiah 53)
The prophet foresaw Israel's blindness, concerning their coming King.
He was too comely for their pride; and the salvation He would bring.
Rejected and unknown; holding no beauty for blinded eyes.
Blindness continues to this day; as Jesus goes unrecognized.
Set aside temporally; scattered throughout distant lands,
While God builds His mystery church; Scripture calls "one new man."
When the last soul has been added, to the one Body of Christ
Israel's program starts again; to their land they'll be enticed.
When they are back in their land, they will know He was the Christ.
And the Lamb they led to slaughter; was sins ultimate price.
When their blindness has been removed, their Scriptures they'll understand;
And see the One dying on the tree, was God's perfected plan.
Israel will then be converted; their nation will be born again
When ask, "Whence those wounds?" He'll say, "These I received in the house of My friends."
O glorious day is coming, when Israel regains her sight!
Earth will be filled with His presence, the nations will walk in His light!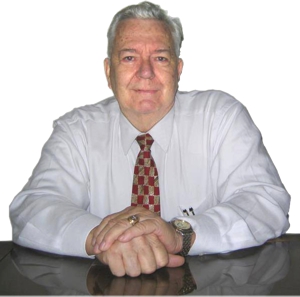 Pastor Ken Blue was born in Boswell, Ark. In 1955 he accepted Christ as his Savior. He and his wife Joyce were married in 1955. They have 5 children. He graduated from Midwestern Baptist Bible College in 1969 and started the Open Door Baptist Church in Lynnwood, Wa. where he pastored for 39 years. Because of health issues (ALS) he was forced to resign as pastor. It is his desire to continue to be used of God to help pastors and believers through this ministry.