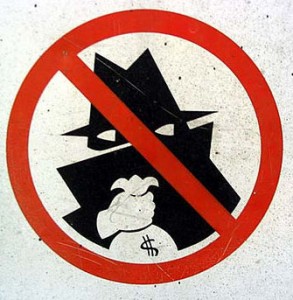 By Ken Blue
In the early years of my ministry, I invited guest evangelist, singers, missionaries, and pastors to our church on a regular basis. We always took love offerings for them and attempted to give generously. Most of the time I instructed our people to makes their checks to the church, and then we would write one check to our guest.
I remember one speaker requesting to copy the checks written for him so he could send a "thank you" note to each giver. I was naive and saw no problem in allowing him to do it.
Evangelist would invite church member to give their name and address on a card or signup sheet, in order to receive their monthly News Letters. Many missionaries did the same thing so the members could be updated on their ministry and know their prayer needs.
However, as the years passed, I discovered that many of these guests were compiling a mailing list and were directly or indirectly requesting funds from individual church members. Not only were these guests receiving a love offering from our church, and in some cases monthly support; they were also requesting money "on the side." I have seen sales people and business owners attempt to get the membership mailing list for personal gain.
I am thankful that our church always saw to it that my needs were met while I was pastor. However, it would have been unethical and wicked for me to attempt to solicit funds from them while receiving a monthly salary. That is one reason I never ask our people to pray for our physical needs. I knew some would respond with money; and using prayer request as a means of getting money from people is as low as you can get.
Now, what is the solution? Instruct all missionaries, singers and evangelist to mail one letter only, and it must be sent to the church. The pastor can then read it and edit it as he sees fit. Most churches have a mission display were letters can be posted for members to read. If money is needed, the pastor should be the one to make the decision, if special funds are sent.
Most guest speakers are ethical and will respect your instructions. I, for one, would not allow any guest speaker, or church member, to build a mailing list of our members. If you do, you are asking for the flock to be fleeced. So, Pastor, beware!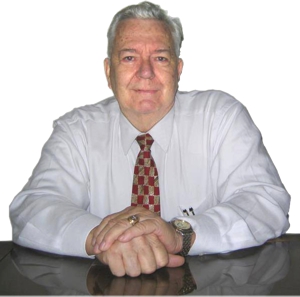 Pastor Ken Blue was born in Boswell, Ark. In 1955 he accepted Christ as his Savior. He and his wife Joyce were married in 1955. They have 5 children. He graduated from Midwestern Baptist Bible College in 1969 and started the Open Door Baptist Church in Lynnwood, Wa. where he pastored for 39 years. Because of health issues (ALS) he was forced to resign as pastor. It is his desire to continue to be used of God to help pastors and believers through this ministry.