TRAIN OTHERS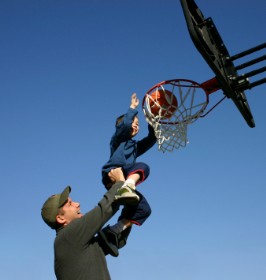 By Ken Blue
There are several reasons pastors will not use their people in church ministry.
One, they don't know how. They might like to use them, but they aren't sure themselves what really needs to be done. Another problem is a lack of skill in recruiting men and women for service. There is a right and a wrong way to go about this. I have also seen pastors who don't believe anyone is willing to do the needed tasks. Unbelievably, there are pastors who think none of his members are spiritual enough, or no one is qualified. Some pastors are insecure. They fear others may do a better job than themselves. Any one of the above problems creates mental road blocks to your progress. You must conquer all fears that hinder the training of others.
Pastors must understand that teaching and preaching is not training.
These are a major part of the ministry, but they are only a part of it. Most fundamental churches spend 95% of their time preaching and teaching and the other 5% on soul winning and tithing. We must know the difference between training and instruction. When you train someone, you tell them what and how, and then you show them how to do the task. You then let them do it, and correct or encourage as needed.
When you train someone, you tell them what and how, and then you show them how to do it.
There are several areas where people need ministry training.
They need to know how to win souls to Christ and how to witness about Him. Men and women must be trained how to prepare and teach a SS lesson, how to usher, how to preach, how to lead songs, how to visit the sick, how to build a bus route, how to pray, how to study the Bible, how to clean the church. Whatever the need in your church, you can train someone how to do it.
How to train others:
The first thing is, you must be clear on what you want done, and how it should be done. To do this, bring specialist to your church that can provide the necessary training. You can also send your people to special conferences where they can SEE and learn these things. Lead people in all areas where you want them to serve and give all the support they need.
Make a list of everything you are now doing that you should give away.
Pastor, it's not a matter of how large your church is or how many people you have.  Don't be afraid. Go through your list carefully and circle every task you are doing that someone else could do. Then make a list of all the men and women who could do the task 70% as well as you. Make a plan and then recruit them. If I only had five men in my church, I would find a job for each one of them. If five needs did not exist, I would create a job for the fifth man.
Know, go, show, and grow!
Remember: information, education, and instruction are all necessary, but alone, they train no one.
I have already stated what training is and how it is done. The following Old Testament story illustrates many of the "how" factors of training others. "And Abimelech gat him up to mount Zalmon, he and all the people that were with him; and Abimelech took an axe in his hand, and cut down a bough from the trees, and took it, and laid it on his shoulder, and said unto the people that were with him, What ye have seen me do, make haste, and do as I have done. 49 And all the people likewise cut down every man his bough, and followed Abimelech, and put them to the hold, and set the hold on fire upon them; so that all the men of the tower of Shechem died also, about a thousand men and women." Judges 9:48-49.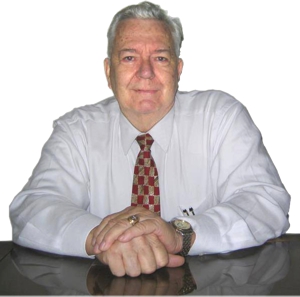 Pastor Ken Blue was born in Boswell, Ark. In 1955 he accepted Christ as his Savior. He and his wife Joyce were married in 1955. They have 5 children. He graduated from Midwestern Baptist Bible College in 1969 and started the Open Door Baptist Church in Lynnwood, Wa. where he pastored for 39 years. Because of health issues (ALS) he was forced to resign as pastor. It is his desire to continue to be used of God to help pastors and believers through this ministry.