By Ken Blue
In a recent article I pointed out that Leviticus 26:14-39 gives a list of the five curses Israel would face if they did not obey God. The record shows that they failed miserably and that God kept His word. The first is in verses 14-17, and reads as follows. "But if ye will not hearken unto me, and will not do all these commandments; And if ye shall despise my statutes, or if your soul abhor my judgments, so that ye will not do all my commandments, but that ye break my covenant: I also will do this unto you; I will even appoint over you terror, consumption, and the burning ague, that shall consume the eyes, and cause sorrow of heart: and ye shall sow your seed in vain, for your enemies shall eat it. And I will set my face against you, and ye shall be slain before your enemies: they that hate you shall reign over you; and ye shall flee when none pursueth you." Leviticus 26:14-17.
Not long after the death of Joshua Israel's apostasy began. The first session continued from the time of the Judges to 1 Kings Chapter 12. The books that cover that terrible period are Judges, Ruth, 1& 2 Samuel and 1 Kings 1-12.
There are nine apostasies and seven servitudes in the book of Judges. Here is how it ends. "In those days there was no king in Israel: every man did that which was right in his own eyes." Judges 21:25. Of course there was a King for Israel, but they said, is essence, "we will not have Him to reign over us."
The famine and the sad condition of Israel's first order of curses are also recorded in the book of Ruth. It was under these same conditions that Samuel the prophet, a judge in Israel, came on the scene.
In I Samuel we see Israel's continued rebellion in demanding a king, so they could be like the other nations. They were given wicked Saul. The corruption of the priesthood is illustrated in Eli the priest. The Ark of the Covenant was taken by the Philistines. Saul dies a disgraceful failure. His death is recorded in chapter 31. David is anointed king by Samuel, but spends much of his life fleeing from Saul.
Second Samuel records David's rise to power, and his fall. The rest of his life is plagued with family failures and civil strife. He begins his life fleeing from Saul and ends it fleeing from his son Absalom.
First Kings chronicles the last day of David and the reign of Solomon. Although the first years of Solomon are golden and a type of Israel's coming kingdom under Christ, his reign ends with him bringing the nation into complete rebellion and idolatry. His death is recorded in Chapter 11.
This ends the first of the five sessions of Israel's rebellion and God's curse upon them. The record is easy to follow. Satan was at work 24/7 to ensure that the Kingdom of Heaven would not become a reality through the chosen people. If God's plan succeeds, Satan will lose his kingdom, and he will be banished to hell. This is the first course of the battle of the ages.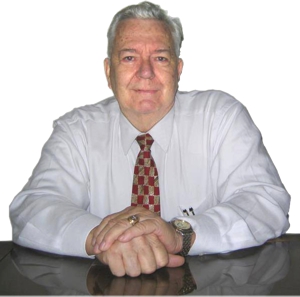 Pastor Ken Blue was born in Boswell, Ark. In 1955 he accepted Christ as his Savior. He and his wife Joyce were married in 1955. They have 5 children. He graduated from Midwestern Baptist Bible College in 1969 and started the Open Door Baptist Church in Lynnwood, Wa. where he pastored for 39 years. Because of health issues (ALS) he was forced to resign as pastor. It is his desire to continue to be used of God to help pastors and believers through this ministry.