By Ken Blue
"…I the LORD thy God am a jealous God…" Exodus 20:5.
There is a human jealousy that is competitive and therefore selfish and wicked. This is how most people understand the use of the word, and consequently have a problem with the idea that God could be jealous. Vine says, "At the interhuman level qānā has a strongly competitive sense. In its most positive sense the word means "to be filled with righteous zeal or jealousy." —Vine's Expository Dictionary of Old and New Testament Words.
The problem lies in the failure to recognize that there is a jealousy that is good and righteous. I am reminded of a story that will illustrate the point. It is said that Napoleon was a masterful soldier and tactician. He was obsessed with every detail of his army. On a particular day, all soldiers were in line for review. Napoleon moved from soldier to soldier, inspecting each one from head to foot. He came to a youth who was not up to standard. The young soldier had a slight grin on his face. Napoleon stood before him and ask; "What is your name?" He responded, "Napoleon." Napoleon stiffened and asks again, "What is your name?" The youth said, "Napoleon, Sir!" Napoleon took the youth by the shirt and threw him to the ground. Standing over him, he said, "Soldier, change your name, or change your conduct!"
The lesson is simple; Napoleon did not want anyone in his army or with his name that did not properly represent him. In other words, he was jealous for his name and his army. This is how the word is used in Scripture. God is jealous for His name and for His people. Does your name mean anything to you?
Elijah was Jealous for the Lord. "And he said, I have been very jealous for the LORD God of hosts: because the children of Israel have forsaken thy covenant, thrown down thine altars, and slain thy prophets with the sword; and I, even I only, am left; and they seek my life, to take it away." 1 Kings 19:14. Jealousy can also be interpreted, to be zealous. Elijah was zealous to protect the name of God. Notice, he was not jealous of God, but jealous for Him"
You and I should be jealous for God, the Bible, the church, our family, and our name. We should not be jealous of any person.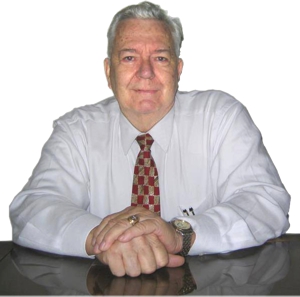 Pastor Ken Blue was born in Boswell, Ark. In 1955 he accepted Christ as his Savior. He and his wife Joyce were married in 1955. They have 5 children. He graduated from Midwestern Baptist Bible College in 1969 and started the Open Door Baptist Church in Lynnwood, Wa. where he pastored for 39 years. Because of health issues (ALS) he was forced to resign as pastor. It is his desire to continue to be used of God to help pastors and believers through this ministry.