THE MARXIST DALI LAMA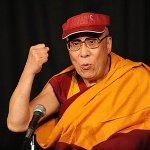 By Ken Blue
This is the man who was awarded the Nobel Peace Prize in the winter of 1989! Do you think our leaders were ignorant of his political position? Listen to what he says of himself: "I'm a Marxist'…"
From correspondents in New York From: AFP May 21, 2010 8:42 AM
TIBETAN spiritual leader the Dalai Lama says he's a Marxist, yet credits capitalism for bringing new freedoms to China, the communist country that exiled him.
"Still I am a Marxist," the exiled Tibetan Buddhist leader said in New York, where he arrived today with an entourage of robed monks and a heavy security detail to give a series of paid public lectures.
"(Marxism has) moral ethics, whereas capitalism is only how to make profits," the Dalai Lama, 74, said.
However, he credited China's embrace of market economics for breaking communism's grip over the world's most populous country and forcing the ruling Communist Party to "represent all sorts of classes". "(Capitalism) brought a lot of positive to China. Millions of people's living standards improved," he said.
Anti-war movements,… and the election of Barack Obama as the first black president in a once deeply racist US are "clear signs of human beings being more mature", he said.
The Chinese Government, he said, seeks harmony, "but harmony must come out of the heart, not out of fear. So far, methods to bring harmony mostly rely on use of force."
Asked why tickets to his lectures are selling for as much as hundreds of dollars, the Dalai Lama said none of the money went to him personally. "You should ask the organizer. I have no connection." He said he was "always asking the organizer: tickets must be cheap. For myself, I've never accepted a single dollar like that." Some of the money goes to charities, such as hunger relief, he said. (end).
Is this man a fool or a wolf in sheep's clothing? I believe both are true. Do you really believe that "(Marxism has) moral ethics…"? You would have to be a liar or ignorant to talk about the "moral ethics" of Marxism.
It is impossible to calculate the number of men, women and children who were imprisoned, forced into slavery, and the millions murdered under the Marxist regime; and the Dalai Lama is a Marxist.
Don't be fooled. Every Socialist, Marxist, and Communist leader aspires to become a Capitalist. The only difference is, they don't work for their capital. They rob and steal it from those who have earned it. Of course the capital stolen from the people helped a percentage of people in China. Guess who those people are? Give up? They are the faithful members of the Communist Party. Their goal is to steal the wealth of others in the name of "sharing the wealth."
Excuse me, I need to puke again.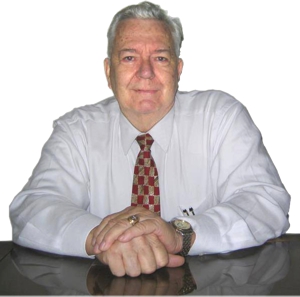 Pastor Ken Blue was born in Boswell, Ark. In 1955 he accepted Christ as his Savior. He and his wife Joyce were married in 1955. They have 5 children. He graduated from Midwestern Baptist Bible College in 1969 and started the Open Door Baptist Church in Lynnwood, Wa. where he pastored for 39 years. Because of health issues (ALS) he was forced to resign as pastor. It is his desire to continue to be used of God to help pastors and believers through this ministry.