THE FOOL AND HIS ALCOHOL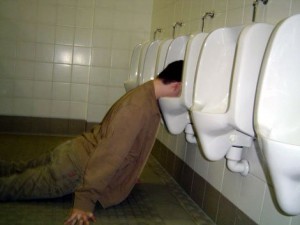 By Ken Blue
"…when shall I awake? I will seek it yet again." Pro. 23:35
You would assume that most of the fools belong to the uneducated category. But, to my amazement, I have discovered that the bigger the belfry, the more room for the bats. You would think that the men or women with the most education would make the best and the wisest decisions. Sadly, the facts are against that logic.
You may be wondering where I am going with this. Well, wonder no more. It is beyond all that is rational that an educated person would put a bottle of alcohol to his lips. When we consider what Scripture says, the homes and lives that have been wrecked by it, and the number killed each day under its influence, a man, or woman would have to be a fool to peruse that path.
The first record of drunkenness ended in nakedness and a curse. "And Noah began to be an husbandman, and he planted a vineyard: And he drank of the wine, and was drunken; and he was uncovered within his tent. And Ham, the father of Canaan, saw the nakedness of his father, and told his two brethren without. And Shem and Japheth took a garment, and laid it upon both their shoulders, and went backward, and covered the nakedness of their father; and their faces were backward, and they saw not their father's nakedness." Genesis 9:20-23. Billy Sunday said, "When the wine goes in, the wit goes out." It always follows, when the drinks go in, the clothes come off. That is why most men try to get girls drunk. Lot committed incest with both his daughters while he was drunk.
Proverbs has much to say on this subject, and this verse says the drunk is unwise. If you are not wise, what are you? "Wine is a mocker, strong drink is raging: and whosoever is deceived thereby is not wise." Proverbs 20:1. God says to stay away from the drunkard. "Be not among winebibbers; among riotous eaters of flesh: For the drunkard and the glutton shall come to poverty: and drowsiness shall clothe a man with rags." Proverbs 23:20-21.
If you are a professing Christian, and you believe drunkenness is acceptable to God, you are either an ignorant fool or dishonest.
Look as verse 29-25 of this same chapter and then brag about the wisdom of the educated drunk. "Who hath woe? who hath sorrow? who hath contentions? who hath babbling? who hath wounds without cause? who hath redness of eyes? They that tarry long at the wine; they that go to seek mixed wine. Look not thou upon the wine when it is red, when it giveth his colour in the cup, when it moveth itself aright. At the last it biteth like a serpent, and stingeth like an adder. Thine eyes shall behold strange women, and thine heart shall utter perverse things. Yea, thou shalt be as he that lieth down in the midst of the sea, or as he that lieth upon the top of a mast. They have stricken me, shalt thou say, and I was not sick; they have beaten me, and I felt it not: when shall I awake? I will seek it yet again." Proverbs 23:29-35.
Listen to the prophet on the subject of giving alcohol to others. "Woe unto him that giveth his neighbour drink, that puttest thy bottle to him, and makest him drunken also, that thou mayest look on their nakedness!" Habakkuk 2:15.
If you are a professing Christian, and you believe drunkenness is acceptable to God, you are either an ignorant fool or dishonest. Read the following and argue with the Lord about it. "Now the works of the flesh are manifest, which are these; Adultery, fornication, uncleanness, lasciviousness, Idolatry, witchcraft, hatred, variance, emulations, wrath, strife, seditions, heresies, Envyings, murders, drunkenness, revellings, and such like: of the which I tell you before, as I have also told you in time past, that they which do such things shall not inherit the kingdom of God." Galatians 5:19-21. If you scoff and make a joke of this matter, you are probably a lost fool, and need to be saved.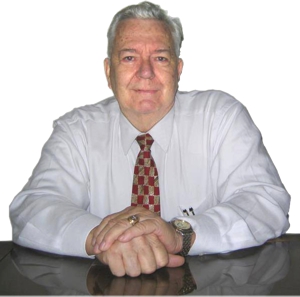 Pastor Ken Blue was born in Boswell, Ark. In 1955 he accepted Christ as his Savior. He and his wife Joyce were married in 1955. They have 5 children. He graduated from Midwestern Baptist Bible College in 1969 and started the Open Door Baptist Church in Lynnwood, Wa. where he pastored for 39 years. Because of health issues (ALS) he was forced to resign as pastor. It is his desire to continue to be used of God to help pastors and believers through this ministry.