By Ken Blue
"There is no man that hath power over the spirit to retain the spirit; neither hath he power in the day of death: and there is no discharge in that war…" Ecclesiastes 8:8
Most of you are aware by now that I have been battling ALS, or what some call Lou Gehrig 's disease for some time. It continues to weaken my body and some important changes are taking place.
Joyce and I concluded that this winter would be the last opportunity for the two of us to take an extended vacation, so we took four month and went to Arizona and Arkansas. I did all the driving. We had a wonderful visit with friends and family. I was able to preach for Pastor Dave Crichton once, for Pastor Andy Wirtz three times, for Pastor Szydlowski once, for Pastor Ken Bates once, and for Pastor Nathan Cook once. I have preached for Pastor Murphy twice since returning home.
I am scheduled to preach for Pastor Bill Bailey all day, May 16th, for Pastor Murphy all day, May 30th, for Pastor Al Hughes August 8th in the A.M. service. Please pray for God's blessing on these churches. As you may know, I must preach from my wheelchair. I am no longer able to walk or stand. I praise the Lord for those open doors.
I have given up driving, since transferring and safety have become an issue. Joyce does all the driving, and I now have the white knuckles.
Friday, the 23 of this month, Joyce and I will be traveling to Wenatchee to finalize the arrangements for my funeral. Now, don't get too excited; I have no idea how much time God will give me. It may be six month or a few more years. I simply want everything taken care of before the time comes. You know me, I hate surprises. Until God is through with me, I hope to continue to write and speak for Him.
Thank you for your faithful prayers for us. Please remember to pray for Joyce and the family, as this is more difficult on them than on me. I am thankful that we are co-labors together with Him. May God bless you richly.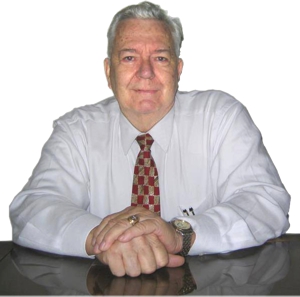 Pastor Ken Blue was born in Boswell, Ark. In 1955 he accepted Christ as his Savior. He and his wife Joyce were married in 1955. They have 5 children. He graduated from Midwestern Baptist Bible College in 1969 and started the Open Door Baptist Church in Lynnwood, Wa. where he pastored for 39 years. Because of health issues (ALS) he was forced to resign as pastor. It is his desire to continue to be used of God to help pastors and believers through this ministry.