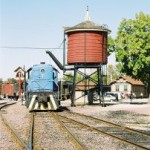 Keeping your money tank full
By Ken Blue
"There is treasure to be desired and oil in the dwelling of the wise; but a foolish man spendeth it up." Proverbs 21:20.
"He that gathereth in summer is a wise son…" Proverbs 10:5.
"The ants are a people not strong, yet they prepare their meat in the summer;" Proverbs 30:25.
Pastor Dallas Dobson was a dear friend of mine; he is now with the Lord. Both of us were from Arkansas and had many of the same childhood experiences. I remember a story he told me that is worth repeating. Hopefully, it will help other pastors.
We were discussing church finances, and he asked me if I remembered the water towers use by the old steam engines that came through our town. I assured him I did. He said, "If you remember, there was a gauge on the outside of the tower to indicate how much water was in the tank." I told him that I remembered clearly the tower and the gauge.
"Well," he said, "I look at our church finances like one would look at the water tower. I know how much money it takes to operate our church each month. I keep the tower filled with enough money to keep our church running for at least three months; even if we never have another penny come in during that time. That way, if there is a major emergency, we could continue to operate while we waited for rain."
From that time forward, I determined that we would maintain enough in the tank to keep our church operating for a minimum of three months. I know many churches are struggling and it is very difficult for them to put anything in the water tower. But, I suggest that you start now and put a little in this special fund until you have an adequate reserve on hand.
Some pastors believe they must spend every penny each week. Therefore, when a special need arises, they are unable to do anything about it. If you work a secular job, you should not attempt to purchase property or build buildings. Also, you should not start supporting missions until you are fulltime, and have started this fund. Missions is not the golden calf, nor should you assume that God will increase your income because you increase your expenses. Many of the special meetings may need to cease until this fund in established.
Beware of borrowing money, and be wise as to how you spend or save it. "The rich ruleth over the poor, and the borrower is servant to the lender." Proverbs 22:7. Put money in the tank and then keep an eye on it. It is not a lack of faith to save; it is Scriptural, and it is a mark of good senses. In fact, it is an act of biblical wisdom!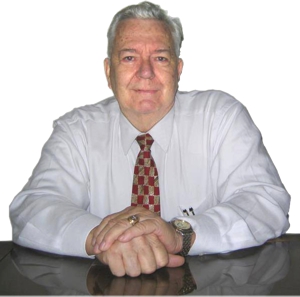 Pastor Ken Blue was born in Boswell, Ark. In 1955 he accepted Christ as his Savior. He and his wife Joyce were married in 1955. They have 5 children. He graduated from Midwestern Baptist Bible College in 1969 and started the Open Door Baptist Church in Lynnwood, Wa. where he pastored for 39 years. Because of health issues (ALS) he was forced to resign as pastor. It is his desire to continue to be used of God to help pastors and believers through this ministry.