A NOTE ON RIGHT DIVISION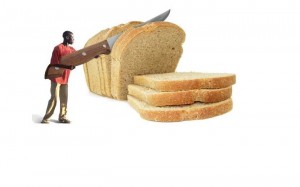 By Ken Blue
"That in the ages to come he might shew the exceeding riches of his grace in his kindness toward us through Christ Jesus. 8 For by grace are ye saved through faith; and that not of yourselves: it is the gift of God: 9 Not of works, lest any man should boast. 10 For we are his workmanship, created in Christ Jesus unto good works, which God hath before ordained that we should walk in them. 11 Wherefore remember, that ye being in time past Gentiles in the flesh, who are called Uncircumcision by that which is called the Circumcision in the flesh made by hands; 12 That at that time ye were without Christ, being aliens from the commonwealth of Israel, and strangers from the covenants of promise, having no hope, and without God in the world: 13 But now in Christ Jesus ye who sometimes were far off are made nigh by the blood of Christ. Ephesians 2:7-13
There is a difference between an age, a dispensation, seasons, and times. Finis Dake's Bible notes say there are five ages within time. The ages to come are two; one is the kingdom age; this begins at the Second Advent of Christ and lasts 1000 years. The final is the eternal age which begins with the new heaven and new earth.
The "times past" refer to those times prior to the church of this dispensation of grace. "The times past" reach back to Abraham, or perhaps to Adam. They continued up to the birth of the church in Acts.
The statement, "But now" suggest the third division in God's economy. It began with the birth of the church and will continue until its rapture to heaven. Within each of these divisions are different dealings by God.
It is important that the believer understands these three divisions and the teaching that belongs to each one. Failing that, there will be great confusion and mishandling of God's Word.
Failing to divide the Bible rightly can cause great confusion and mishandling of God's Word.
Paul said. "Give none offence, neither to the Jews, nor to the Gentiles, nor to the church of God:" 1 Corinthians 10:32. We see that the Scripture not only divides into past, present, and future; they also divide into various groups, to whom they are written.
If a Christian brings a teaching from one section into another, or if that which is addressed to the Jews is forced on the church, all kinds of confusion and false teaching will result. "Right division" is imperative to correct doctrine.
Romans through Philemon are church epistles for the "but now" period and contain church doctrine. Genesis, through the Gospels and early Acts, is for Israel and their Kingdom and fit the "times past" period. Hebrew through Revelation is Jewish and will assist them through the Tribulation and the Kingdom when God jumpstarts His program again with them. This is the "ages to come."
Most of the confusion and division in Christianity is due to the failure of right division, and the forcing of a text from one dispensation into a place never intended. The Baptist are notorious for this. It ought to be obvious; you can make the Bible teach anything you like if you disregard proper divisions.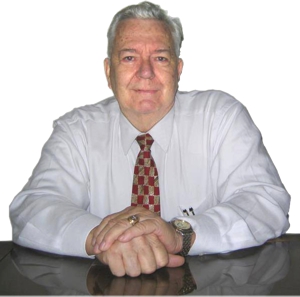 Pastor Ken Blue was born in Boswell, Ark. In 1955 he accepted Christ as his Savior. He and his wife Joyce were married in 1955. They have 5 children. He graduated from Midwestern Baptist Bible College in 1969 and started the Open Door Baptist Church in Lynnwood, Wa. where he pastored for 39 years. Because of health issues (ALS) he was forced to resign as pastor. It is his desire to continue to be used of God to help pastors and believers through this ministry.