By Ken Blue
"Who shall separate us from the love of Christ?" Romans 8:35
Shall I question His love for me when in my tribulation,
When I see His agony, in His humiliation?
Shall I question His matchless Love when troubled or distressed?
He loves me so, and so I know, for me, He knows what's best.
Shall I question His perfect love when in my persecution?
He suffered on the cross for me; became my substitution.
Shall I question His abundant love in my time of famine?
Through it all, He's teaching me, a faith I need to fathom.
Shall I question His tender love, in my Nakedness?
Naked, on the cross He hung, and drank the bitterness.
Shall I question His protective love, in my time of peril?
From the manger to the cross; He was pursued by hell.
Shall I question His undying love, if called to face the sword,
When His abiding love secures for me, my great reward?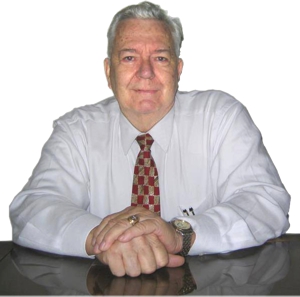 Pastor Ken Blue was born in Boswell, Ark. In 1955 he accepted Christ as his Savior. He and his wife Joyce were married in 1955. They have 5 children. He graduated from Midwestern Baptist Bible College in 1969 and started the Open Door Baptist Church in Lynnwood, Wa. where he pastored for 39 years. Because of health issues (ALS) he was forced to resign as pastor. It is his desire to continue to be used of God to help pastors and believers through this ministry.