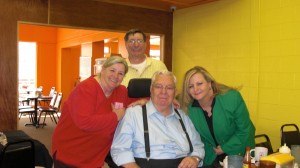 (Brother Cheston Davis Jr., Sisters Millie and Peggy Sue)
By Ken Blue
"And saith unto him, Every man at the beginning doth set forth good wine… but thou hast kept the good wine until now." John 2:10
Each life has its final chapter; written or unwritten. How long that chapter will be is anyone's guess. I am confident a new and final chapter has begun for me. I am looking forward to its conclusion. I am not sure how many articles or sermons it will contain, but I hope to glorify God and edify His children with it.
It is fitting that this final chapter be called "the good wine." I spent the first thirteen years of my life believing my biological father was dead. The subject was never discussed and that was that. However, my mother became concerned and decided to tell me as much of the story as she could.
In 1937 she met a man in the cotton fields of Missouri and nine months later I was born. She knew very little about him. She told me his name was Cheston Davis, and that he had lived in Stone County, Arkansas. Over the years I made a couple of attempts to find information about him or his family, but was unable to do so. I figured it was an impossible task and made no further effort.
A few months ago while in a conversation with my cousin, who knew the whole truth, she said she believed her daughter could give me some help. Her daughter is a detective with the Wenatchee police department, and within a week I had enough information to begin my own research.
A phone call led me to a young man in Missouri by the name of Cheston Grady Davis Jr. He and his family lived in the same area where my mother had met my father. He also has the same name as my father. After several phone calls, emails and an exchanging of family pictures, we came to the conclusion that we were indeed siblings of the same father. I received a wonderful reception by the family.
On March 6, 2010, I met Cheston, his wife and two of my sisters in Walnut Ridge, Arkansas at Captain Catfish for lunch. What a wonderful time that was! Each one had a story to tell, a hundred questions to ask and dozens of pictures to share. But, there's more to the story.
All my life I lived under the cloud of being spoiled and an only child. Reluctantly, I admit to being spoiled by my mother, but I don't want to hear any more that I am an only child. In fact, there were 16 children in all, and I was the second born. My father never knew of my birth.
Another wonderful ending to the story is that each one professed to have accepted the Lord Jesus Christ as their Savior. Isn't it great that God opened the "good wine" in this final chapter of my life?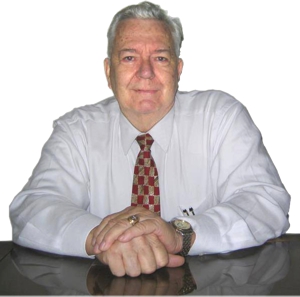 Pastor Ken Blue was born in Boswell, Ark. In 1955 he accepted Christ as his Savior. He and his wife Joyce were married in 1955. They have 5 children. He graduated from Midwestern Baptist Bible College in 1969 and started the Open Door Baptist Church in Lynnwood, Wa. where he pastored for 39 years. Because of health issues (ALS) he was forced to resign as pastor. It is his desire to continue to be used of God to help pastors and believers through this ministry.