NO DIVISIONS IN THE CHURCH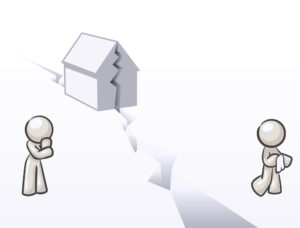 By Ken Blue
Although Paul would be the first to contend for the faith and tell his followers to withdraw from those who depart from sound doctrine, he was constantly striving for unity within the body of Christ. This truth is evident in each of his epistles.
The opening remarks of first Corinthians show two important things: One was the display of immaturity in these believers because of their division over personalities, and the other was the questioning of Paul's authority and the gospel which he preached. 1 Corinthians 1:10-11 says, "Now I beseech you, brethren, by the name of our Lord Jesus Christ, that ye all speak the same thing, and that there be no divisions among you; but that ye be perfectly joined together in the same mind and in the same judgment. 11 For it hath been declared unto me of you, my brethren, by them which are of the house of Chloe, that there are contentions among you." Verses 12 shows the nature of their division; and if you think things have changed just allow your name to be associated with anyone outside "their camp."
[pullquote align="right" cite="" link="" color="" class="" size=""]Paul longed for unity between believers.[/pullquote]
Not only did Paul long for unity between believers, he found is necessary to spend much of his time defending his Apostleship and authority. This was needed because of the many false teachers attempted to bring believers under the law, as they questioned his teaching.
Much of chapter two shows that the gospel he preached was not, nor could it be received through his natural man. For, the natural man cannot receive these revelations. They were given to him by divine revelation. See 1 Corinthians 2:10, "But God hath revealed them unto us by his Spirit: for the Spirit searcheth all things, yea, the deep things of God." The "us" in these verses is not speaking of believers in general, but of the Apostles to whom the mysteries of the gospel were revealed. (See v. 7).
Most believers think verse 9 is a reference to heaven, but no such luck. Paul is speaking of the things associated with Christ's incarnation, death, and resurrection for sin. These are the things God prepared, in Christ, before the foundation of the world. (v. 7).
Paul shows the blindness of the Jewish and Gentile princes in their attitude and rejection of Christ. See 1 Corinthians 1:23 "But we preach Christ crucified, unto the Jews a stumblingblock, and unto the Greeks foolishness;" Their wisdom blinded them as to Christ and His mission. The things spoken by Paul and the other apostles were given by divine inspiration, not by natural wisdom. (v. 13-16).
It is pride and carnality, as shown in chapter one, that leads to division, personality worship and contention. "Now I beseech you, brethren, mark them which cause divisions and offences contrary to the doctrine which ye have learned; and avoid them." Romans 16:17.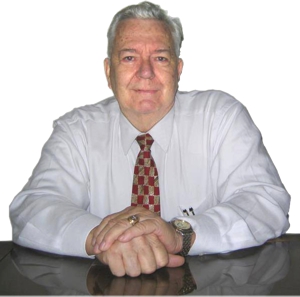 Pastor Ken Blue was born in Boswell, Ark. In 1955 he accepted Christ as his Savior. He and his wife Joyce were married in 1955. They have 5 children. He graduated from Midwestern Baptist Bible College in 1969 and started the Open Door Baptist Church in Lynnwood, Wa. where he pastored for 39 years. Because of health issues (ALS) he was forced to resign as pastor. It is his desire to continue to be used of God to help pastors and believers through this ministry.