THE BOOK OF JAMES WAS WRITTEN TO THE JEWS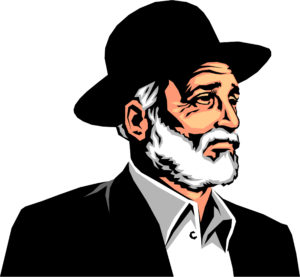 By Ken Blue
"James, a servant of God and of the Lord Jesus Christ, to the twelve tribes which are scattered abroad, greeting." James 1:1.
The key to James hangs right at the front door. Verse one tells us that it is written to Jews who had believed Jesus was their resurrected Messiah. It is unclear just what they believed beyond that. However, internal evidence reveals that it was written to those Jews who were zealous for the Law and awaited Christ coming to establish His visible kingdom with them.(Acts 21:20).
It seems evident that they did not understand that the Law had ended, that Jesus was the Savior of sinners, or that believers in Christ had a perfect standing with God.
They were Christians, but apparently not members of the Church, which is Christ's body. The book fits squarely in the Tribulation. The rich men in James 5:1 are Jews who refuse to use their wealth to help their persecuted Jewish brethren. Chapter 2:19 shows they believe in one God, and they worshipped in the synagogue. See James 2:2. The anointing with oil was a Jewish custom and never part of the church. It is also significant that the incarnation, atonement, redemption, resurrection, and ascension are never mentioned. The book is strictly Jewish; so much so that Luther rejected it and would not put it in his translation of the Bible.
The reference to the latter rain 5:7; to the fig, oil, and wine 3:12; to drought 5:17, 18; to salt and bitter springs 3:11, 12; and to the hot wind 1:11 are likewise associated with Jewish Scriptures and customs.
One writer believes the epistle to be full of the Sermon on the Mount, which has nothing to this dispensation. He says, "We may compare:
James 1:2, 5:10, 11 with Matthew 5:10-12
James 1:4 with Matthew 5:48
James 1:5, 17, 5:15 with Matthew 7:7, 11
James 1:9, 2:5 with Matthew 5:3
James 1:22-25, 2:10, 11 with Matthew 5:19
James 1:20 with Matthew 5:22
James 1:22, 2:14, 5:7-9 with Matthew 7:21-26
James 2:1-3 with Matthew 6:2, 5
James 2:8 with Matthew 7:12
James 2:10, 11 with Matthew 7:12
James 2:13 with Matthew 6:14-15; 7:2
James 2:14 with Matthew 7:21
James 3:1, 4:11 with Matthew 7:1
James 3:12 with Matthew 7:16
James 3:17, 18 with Matthew 5:9
James 4:3 with Matthew 7:8
James 4:4 with Matthew 6:24
James 4:8 with Matthew 5:8
James 4:9 with Matthew 5:4
James 4:10 with Matthew 5:3, 4
James 4:11 with Matthew 7:1
James 4:13-16 with Matthew 6:25
James 5:2 with Matthew 6:19
James 5:10 with Matthew 5:12
James 5:12 with Matthew 5:34
From other parts of the Lord's teaching in connection with the Kingdom we may compare
James 1:14 with Matthew 15:19
James 4:12 with Matthew 10:28
James 5:1 with Luke 6:24."
It is futile to try to harmonize the teaching of James with that of Paul. Paul's epistles are to the body of Christ in this dispensation of grace. James writes to the twelve tribes of Israel. This means that Baptist pastors should put away their little bottles of oil and understand that we are in the dispensation of grace! Leave James to the Jews.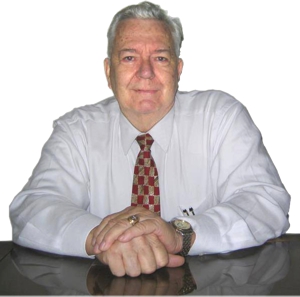 Pastor Ken Blue was born in Boswell, Ark. In 1955 he accepted Christ as his Savior. He and his wife Joyce were married in 1955. They have 5 children. He graduated from Midwestern Baptist Bible College in 1969 and started the Open Door Baptist Church in Lynnwood, Wa. where he pastored for 39 years. Because of health issues (ALS) he was forced to resign as pastor. It is his desire to continue to be used of God to help pastors and believers through this ministry.