CHRISTIAN KINGS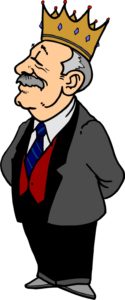 By Ken Blue
"Now therefore, if ye will obey my voice indeed, and keep my covenant, then ye shall be a peculiar treasure unto me above all people: for all the earth is mine: And ye shall be unto me a kingdom of priests, and an holy nation. These are the words which thou shalt speak unto the children of Israel." Exodus 19:5-6.
"But ye are a chosen generation, a royal priesthood, an holy nation, a peculiar people; that ye should shew forth the praises of him who hath called you out of darkness into his marvellous light:" 1 Peter 2:9.
There are a few Baptist and a great many among the Charismatic crowd, who believe Christians are kings and priest. Of course, kings have subjects and priest have those for whom they offer sacrifices. We are yet to discover the subjects or the sacrifice.
The key to this misapplication of Scripture is a dispensational one. This always results when we fail to interpret Scripture with Scripture or follow the context rule. Peter is not writing to the church comprised of Jews and Gentiles. He is writing to the Jews of the dispersion. "Peter, an apostle of Jesus Christ, to the strangers scattered throughout Pontus, Galatia, Cappadocia, Asia, and Bithynia," 1 Peter 1:1. His writings are classified among the Jewish epistles.
The key to this misapplication of Scripture is a dispensational one.
Members of the church, the body of Christ in this dispensation, are not the subjects of Peter's letter. These are Jews who heard the gospel of the kingdom, received John's baptism, and had repented of their sins. They were waiting for the soon appearance of the King to establish His kingdom in Israel. They were subjects of, and recipients of the Kingdom of Heaven ministry. Thus they were destined to realize the designation of Exodus 19:5- 6 and 1 Peter 2:9.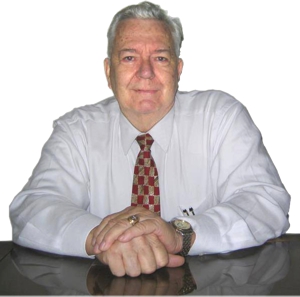 Pastor Ken Blue was born in Boswell, Ark. In 1955 he accepted Christ as his Savior. He and his wife Joyce were married in 1955. They have 5 children. He graduated from Midwestern Baptist Bible College in 1969 and started the Open Door Baptist Church in Lynnwood, Wa. where he pastored for 39 years. Because of health issues (ALS) he was forced to resign as pastor. It is his desire to continue to be used of God to help pastors and believers through this ministry.