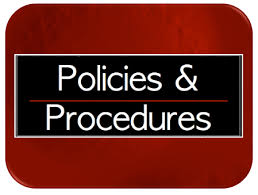 By Ken Blue
"…See, saith he, that thou make all things according to the pattern shewed to thee in the mount." Hebrews 8:5.
Policies are usually written orders or directions made to regulate the practice or the actions of people. Procedures describe a particular way of accomplishing something or of acting. It outlines a series of steps in a definite order. Primarily, policies have to do with rules and standards, whereas, procedures deal with how to proceed and carry out a task or mission.
Every church has policies and procedures. However, in most cases they are not written. They are assumed without giving much thought to them. These two documents are very important to the operation of the church. They must be in writing and made available to all who need them. There should few requirements, and they must remain simple. Don't allow them to become a roadblock to the growth of the church. The more rules you have, the more resistance you can expect. They should be written in order to keep the church focused on its purpose. That is, they should support the structure and strategy of the church
There should be policies for every ministry. All workers must read and agree with them before they are installed in a ministry. Remember, do not recruit, install, and then present the policies. You are asking for trouble if you do. Give people plenty of time to read the policies and procedures before installing them. Some churches require the Job Description be signed after it has been agreed upon. The overall policies and procedures of the church should be taught to those seeking membership, prior to joining.
Sunday School teachers may have the same policies, but the procedures can change from class to class and department to department. The procedures will let the workers know the expected time to be in the class room, and give a step by step process from the time of arrival to the time of dismissal. Each step, with a time frame should be clear. This lets the teacher know how to carry out the class hour. Flexibility must be allowed.
It is important that the pastor take the lead in the writing these documents. As one can see, these will control what the church is about, and how it will proceed. Therefore, the pastor and staff should write these to ensure that they comply with the overall purpose of the church.
I suggest that policies and procedures be written for each Job Description. The pastor should take time when writing these, in order to communicate what he wants.
I mentioned in another article that one of the areas of complaint will be over policies and procedures. So, write them with care, and expect that some who disagree with them. These people are not on your team, so ignore them. Work with those who are eager and willing to work with you and help the church go forward. Policies and procedures may need to change. They are not your Bible; therefore, they can be adjusted as needed.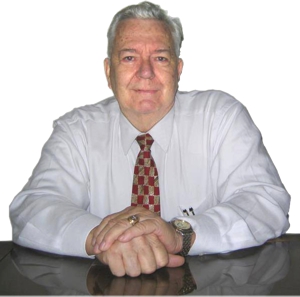 Pastor Ken Blue was born in Boswell, Ark. In 1955 he accepted Christ as his Savior. He and his wife Joyce were married in 1955. They have 5 children. He graduated from Midwestern Baptist Bible College in 1969 and started the Open Door Baptist Church in Lynnwood, Wa. where he pastored for 39 years. Because of health issues (ALS) he was forced to resign as pastor. It is his desire to continue to be used of God to help pastors and believers through this ministry.