THE PASTOR'S FAMILY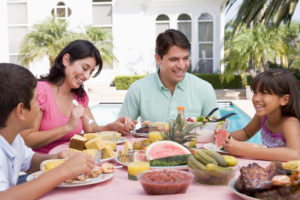 By Ken Blue
"A bishop then must be blameless, the husband of one wife, vigilant, sober, of good behaviour, given to hospitality, apt to teach; 3 Not given to wine, no striker, not greedy of filthy lucre; but patient, not a brawler, not covetous; 4 One that ruleth well his own house, having his children in subjection with all gravity; 5 (For if a man know not how to rule his own house, how shall he take care of the church of God?) 6 Not a novice, lest being lifted up with pride he fall into the condemnation of the devil. 7 Moreover he must have a good report of them which are without; lest he fall into reproach and the snare of the devil." 1 Timothy 3:2-7.
Listed below are several qualifications required of the pastor. One should read the above text and note how many of these he can find.
Some qualifications for pastors are:
1. Blameless in conduct.
2. Husband of one wife.
3. Vigilant.
4. Sober. Self-controlled; temperate.
5. Of good behavior.
6. Given to hospitality.
7. Apt to teach.
8. Not given to wine.
9. No striker. Not quarrelsome; one not ready to strike back at those who displease him; no persecutor of those who differ with him.
10. Not greedy of filthy lucre. Not desirous of base gain; not using wrong methods to raise money to increase his own income.
11. Patient, meek and gentle.
12. Not a brawler. Not contentious, but quiet and peaceable.
13. Not covetous. Not a lover of money; not desiring the office for the sake of personal gain.
14. Ruler of his own house, not by hardness and tyranny, but with honesty.
15. Not a novice. Not a new convert to the faith.
16. Of a good report from outsiders.
Of the sixteen qualifications listed above, most are ignored except number 2 and 12; these concern the pastor's family. Verses 4 and 5 should be read again. Notice that the pastors inability to "rule" his household will reveal that he cannot "take care" of church matters. The issue is about one's ability to take care of his family while they are under his care. It has nothing to do with how spiritual the children are at home or after they leave.
Because some lack understanding of these verses, they have resigned the ministry because of a wayward son or daughter. If this was the intent of the text, the only men who would be pastoring are those without children or who have children that cannot reach the doorknob.
A famous pastor, with an infamous son, wrote a book on How To Rear Children, and another on How To Rear Teenagers. A pastor friend said to me, "When my children are grown and their children all turn out right, I might consider writing such a book. Until then, I will refrain."
While the pastor's kids are under his roof, he must set the standards, the rules, and the example for them. Rules must be fair, and they must be enforced. This does not guarantee that your children will comply when they are out of your sight or when they leave home.
[pullquote align="right" cite="" link="" color="" class="" size=""]One obstacle facing the pastor's children and wife are church members who hold them to a higher standard than others.[/pullquote]
One of the obstacles facing the pastor's children and wife are church members who hold them to a higher standard than they do themselves or others. Many times the children will be shamed or scolded by a youth worker or a Sunday School teacher. This sets the children up to dislike church people and the ministry.
When teachers and youth workers verbally abuse your children, you must personally confront them, and let them know that it will stop immediately. Tell them that if your child needs correcting or discipline, they are to come to you, and you will deal with the matter. Not until my children were grown, did I learn from them about the verbal abuse inflicted by some teachers and workers.
My advice is that the pastor refrains from using his children as examples from the pulpit. This turns the spotlight of criticism on them. Wait until your children are grown before bragging on them publically.
Remember, if you keep putting your children or your wife in the limelight, you are creating an atmosphere for them to be criticized. The more public exposure they get, the more the faultfinding and the gossip will fly. Let your wife be your wife; not the assistant pastor. Let your children be children, and don't expect or demand they be models of angelic creatures.
Someone has said, "Your family is your best résumé." The pastor, who thinks that to be true, either doesn't have children, or his children are still in elementary school. The above text is not discussing how good your children are, but rather your ability to keep them in subjection while they are under your roof.
I know pastors who fail 15 of the 16 qualifications above, yet they have good kids. I also know good, dedicated men whose children are a disgrace to the human race. Two things are in play which you have no control over. One, every child has a free will; the other is the grace of God.
I heard a pastor make, what I believe, is a correct statement about human nature. He said, "You can't give anyone spirituality, wisdom or character. All you can give is example and information." May God enable us to give the best example and information possible, and then pray that God will use our children for His glory, and protect them from self-righteous church members who love to make public examples of the preacher's kids. However, if you can't handle a six year old, you will have trouble "taking care" of the church of God.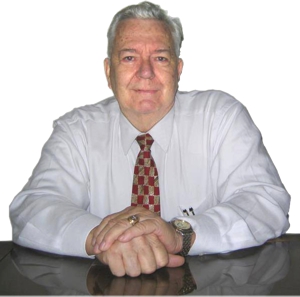 Pastor Ken Blue was born in Boswell, Ark. In 1955 he accepted Christ as his Savior. He and his wife Joyce were married in 1955. They have 5 children. He graduated from Midwestern Baptist Bible College in 1969 and started the Open Door Baptist Church in Lynnwood, Wa. where he pastored for 39 years. Because of health issues (ALS) he was forced to resign as pastor. It is his desire to continue to be used of God to help pastors and believers through this ministry.