THE ATHEIST ILLUSION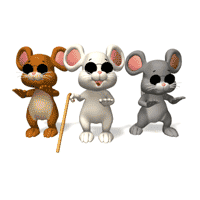 By Ken Blue
"The fool hath said in his heart, There is no God. Corrupt are they, and have done abominable iniquity: there is none that doeth good." Psalms 53:1.
Recently I watched a debate on TV between an atheist and a Christian. The atheist demanded proof that God exist. He was asked what proof he would accept. He said, "Just any proof you have." The Christian said, "No, I see no need to go through a list of proofs that you have already made your mind up to reject. So, to save time, tell me what proof you would accept, and I'll see if I have it." He said, "OK, show me God." The Christian said, "You got me on that one. I can't do it."
Next, the Christian asked the atheist to prove that God does not exist. The atheist responded, "Since you can't provide the proof demanded, I am not required to prove that God doesn't exist." The Christian asked, "Since I cannot give the proof you demand; are you so dense you think your lack of proof gets you off the hook?"
The atheist has faith in his blindness and his personal reasoning about what he cannot see.
The believer should understand that the atheist operates with two sets of rules. One, you must present "proof," which none of them will accept. Secondly, since they don't believe God exist; they reason that they aren't required to prove anything. Their ignorance drives their arrogance.
The problem is not that proof for God's existence is lacking. The issue is, the fool has made up his mind to reject any and all arguments you present. They pretend they follow science, yet they can't prove one point of their argument with established scientific evidence.
Don't be intimated. The atheist does not have any proof for his argument. He cannot explain the origin of life, and he doesn't KNOW for sure if his argument is valid; he merely believes it is. The Christian and the atheist both operate from the platform of faith. The Christian has faith in the Scriptures and the evidence he sees. The atheist has faith in his blindness and his personal reasoning about what he cannot see.
Any Christian struggling with this issue should read The Evolution Cruncher, by Vance Farrell.
Now, there are only four possible answers to the argument.
1. Matter is eternal.
2. Matter came from nothing.
3. Matter came from an eternal, intelligent Creator.
4. Nothing matters; all is an illusion, and we aren't really here.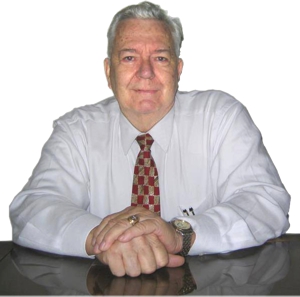 Pastor Ken Blue was born in Boswell, Ark. In 1955 he accepted Christ as his Savior. He and his wife Joyce were married in 1955. They have 5 children. He graduated from Midwestern Baptist Bible College in 1969 and started the Open Door Baptist Church in Lynnwood, Wa. where he pastored for 39 years. Because of health issues (ALS) he was forced to resign as pastor. It is his desire to continue to be used of God to help pastors and believers through this ministry.