By Ken Blue
There is no end to the bimbos who keep coming out of the woods, (no pun intended,) claiming to have had sex with Tiger Woods. Doubtless, this is only the tip of the iceberg. However, there are several ways whereby Tiger may escape.
First, it can be blamed on his wealth. Money attracts immoral women like moths to a flame. How can we expect any man to escape when beautiful women fling themselves at him constantly? There is a way. (2 Timothy 2:22; Genesis 39:12).
Some of the media have already placed the blame on the women. They argue that those women knew Tiger was a married man, and in spite of that, they made themselves available to him. So, blame the women. I assure you, if Tiger was single, the media would not have faulted him or the women for their fornication.
Another ploy that might work is to attribute his adulteries to his fame. Everyone knows that popularity is intoxicating. Men, who become famous, loose prospective, and see themselves as invincible, and they possess an attitude of entitlement. Perhaps we can blame his failings on his rise to super stardom.
Possibly, we could blame society. He is only as wealthy and famous as his promoters made him. He would have neither fame nor money, had we not bought into the hero worship; which is so prevalent in America.
Then, perhaps Tiger has an "addiction" and cannot help himself. That idea has been suggested by others. It seems like we heard something like this when Mr. Clinton was President. It is possible to become addicted to anything. But, our addictions cannot become our excuse. We become addicted, one act at a time, and each act is a conscious choice.
Finally, Tiger could claim demon possession. Some have given this excuse to escape personal responsibility. How can you fault a man, if the Devil made him do it? No doubt, the Devil is indirectly responsible for our fallen nature, and he will share his part of the blame. However, blaming the Devil did not get Eve off the hook, nor will it work for anyone else.
Like King David, Tiger has lost it all. His kingdom will continue to crumble until the end. Listen to King Solomon on this matter. "But whoso committeth adultery with a woman lacketh understanding: he that doeth it destroyeth his own soul." Proverbs 6:32.
Society may or may not forgive Tiger Woods, but he can find personal forgiveness and peace if he truly desires it. David prayed, "Have mercy upon me, O God, according to thy lovingkindness: according unto the multitude of thy tender mercies blot out my transgressions." Psalms 51:1.
Personally, I feel sorry for Tiger Woods, his wife and their children. No man or woman can commit an action without it impacting the lives of others. Not only did he betray his wife and children, he betrayed every small boy or girl who looked up to him and hoped someday to be a great golfer like him.
Some may argue that it is not his fault that others looked up to him; that may be true. But, it is his responsibility to maintain behavior and an image that will not damage or destroy the lives of others.
Scripture says, "The wages of sin is death." Sin is death to relationships, happiness, health, wealth, fame, and freedom. "Wherefore let him that thinketh he standeth take heed lest he fall." 1 Corinthians 10:12.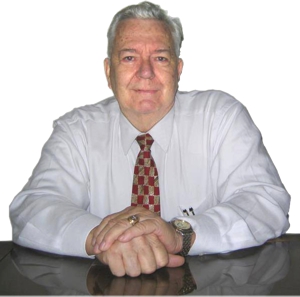 Pastor Ken Blue was born in Boswell, Ark. In 1955 he accepted Christ as his Savior. He and his wife Joyce were married in 1955. They have 5 children. He graduated from Midwestern Baptist Bible College in 1969 and started the Open Door Baptist Church in Lynnwood, Wa. where he pastored for 39 years. Because of health issues (ALS) he was forced to resign as pastor. It is his desire to continue to be used of God to help pastors and believers through this ministry.