Bringing down the mighty with money and sex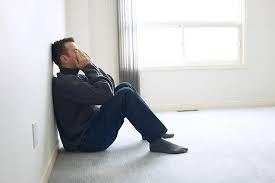 By Ken Blue
"And the elders of Moab and the elders of Midian departed with the rewards of divination in their hand; and they came unto Balaam, and spake unto him the words of Balak. Numbers 22:7. "If Balak would give me his house full of silver and gold, I cannot go beyond the commandment of the LORD, to do either good or bad of mine own mind; but what the LORD saith, that will I speak?"Numbers 24:13. "A.nd Israel abode in Shittim, and the people began to commit whoredom with the daughters of Moab. 2 And they called the people unto the sacrifices of their gods: and the people did eat, and bowed down to their gods." Numbers 25:1-2
The story of Balaam may be one of the most mystifying in Scripture. However, his craftiness is as old as time. When the monetary reward offered could not produce the desired curse, Balaam came up with another plan that works almost every time.
We have witnessed, in our decade, the fall of some of the most powerful men in the world. Most were in politics; some were in pulpits. Many have gone to prison because of greed for money; others have been dismissed and gone away in shame; losing everything, because of their lust and greed.
[pullquote align="left" cite="" link="" color="" class="" size="16″]Money and the lust for sex never fails to bring down the mighty![/pullquote]
If money fails in bringing down the mighty, lust for sex will certainly do it. One should read the account in Numbers for the full story and it's sad results. Balaam tried desperately to get God to curse Israel. Although he was offered unlimited wealth, God refused to allow the curse. Sidestepping that approach, he advised Balak to send beautiful women to invite Israel to a welcoming feast. The devastating results can be found in Numbers 25.
Samson was one of the greats of the Old Testament, and he did many mighty exploits for God. But, his lust for Delilah left him blind and doing the work of an ass at the mill. David, the sweet Psalmist and King of Israel, was brought to ruin because of his lust for Bathsheba. The kingdom of Israel was lost because of his sin. Reuben, Jacobs's firstborn son, lost the birthright and all things associated with it because of his affair with his father's Concubine, Bilhah.
The reader must understand that all Satan's apples have worms. You cannot win in the game of sin. The Devil knows our every weakness and that is where he strikes. The only advice that will work in; "flee youthful lust" and "resist the Devil and he will flee from you." (2 Tim. 2:22 & James 4:7). "Thy word have I hid in mine heart, that I might not sin against thee." Psalms 119:11. "Wherefore let him that thinketh he standeth take heed lest he fall." 1 Corinthians 10:12.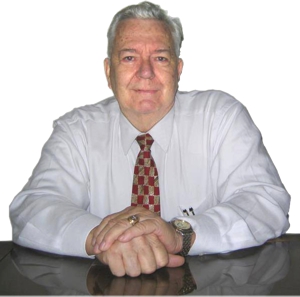 Pastor Ken Blue was born in Boswell, Ark. In 1955 he accepted Christ as his Savior. He and his wife Joyce were married in 1955. They have 5 children. He graduated from Midwestern Baptist Bible College in 1969 and started the Open Door Baptist Church in Lynnwood, Wa. where he pastored for 39 years. Because of health issues (ALS) he was forced to resign as pastor. It is his desire to continue to be used of God to help pastors and believers through this ministry.