By Ken Blue
Much of the objection to dispensationalism and right division comes from a wrong assumption that there are no promises or blessings in other dispensations for believers in this dispensation of grace. Nothing could be further from the truth. The important issue is that we are able to identify those promises and discern if there is an application for us. In this article, I will point out just a few of the many promises found in other dispensations.
1. "Thou wilt keep him in perfect peace, whose mind is stayed on thee: because he trusteth in thee." Isaiah 26:3. The context shows that Israel is the subject. But, the promise applies to all people in all times.
2. "And I will bless them that bless thee, and curse him that curseth thee: and in thee shall all families of the earth be blessed." Genesis 12:3. This promise is to all nations and individuals who love and help Israel. We are blessed by having the Scriptures and the savior who came through Abraham. The final payoff may be after the resurrection, but the promise is yours.
3. "1 Blessed is the man that walketh not in the counsel of the ungodly, nor standeth in the way of sinners, nor sitteth in the seat of the scornful.2 But his delight is in the law of the LORD; and in his law doth he meditate day and night. 3 And he shall be like a tree planted by the rivers of water, that bringeth forth his fruit in his season; his leaf also shall not wither; and whatsoever he doeth shall prosper." Psalms 1:1-3. This wonderful promise is for every believer who will take heed and obey it.
4. "Wait on the LORD: be of good courage, and he shall strengthen thine heart: wait, I say, on the LORD." Psalms 27:14. What can we say about this wonderful promise? It is for all who will wait in prayer and faith.
5. "3 Because thy lovingkindness is better than life, my lips shall praise thee. 4 Thus will I bless thee while I live: I will lift up my hands in thy name. 5 My soul shall be satisfied as with marrow and fatness; and my mouth shall praise thee with joyful lips: 6 When I remember thee upon my bed, and meditate on thee in the night watches." Psalms 63:3-6. AMEN!
6. "3 Yea, if thou criest after knowledge, and liftest up thy voice for understanding; 4 If thou seekest her as silver, and searchest for her as for hid treasures; 5 Then shalt thou understand the fear of the LORD, and find the knowledge of God." Proverbs 2:3-5. God is the give of wisdom. The promise is to all show seek Him.
7. "Let the wicked forsake his way, and the unrighteous man his thoughts: and let him return unto the LORD, and he will have mercy upon him; and to our God, for he will abundantly pardon." Isaiah 55:7. God's mercy is not limited. This promise is for all.
8. "The fear of the LORD is the beginning of wisdom: and the knowledge of the holy is understanding." Proverbs 9:10. This promise is to all people everywhere.
9. "He that hath a bountiful eye shall be blessed; for he giveth of his bread to the poor." Proverbs 22:9. God promises to bless the compassionate person.
10. "A soft answer turneth away wrath: but grievous words stir up anger." Proverbs 15:1. Here is a promise that applies to all people of all dispensations. Try it, you'll see that it works.
Never fear losing promises or blessings by rightly dividing the Word of God. In fact, that is the only way to be safe and honest. Don't steal that which belongs to another. You don't need to, there is plenty for you.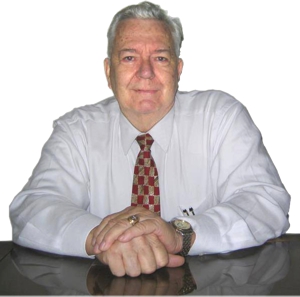 Pastor Ken Blue was born in Boswell, Ark. In 1955 he accepted Christ as his Savior. He and his wife Joyce were married in 1955. They have 5 children. He graduated from Midwestern Baptist Bible College in 1969 and started the Open Door Baptist Church in Lynnwood, Wa. where he pastored for 39 years. Because of health issues (ALS) he was forced to resign as pastor. It is his desire to continue to be used of God to help pastors and believers through this ministry.