By Ken Blue
I awake every morning with the rising of the sun.
My purpose is to announce that a new day has begun.
Many are pleased with my work; every day they count on me.
They arise and going forth; they meet that day's destiny.
I am sure I annoy some, who wish that I'd be quiet,
But God has programmed me to proclaim the approaching light.
My familiar voice never changes; always sounding the same.
But God can use it differently; His message to proclaim.
Was a morning like all others; the day had just begun,
And little did I know, I would be serving God's dear Son.
Twice, I made proclamation; remaining silent I kept,
For somewhere in the darkest night, poor Simon Peter wept.
I have added purpose now, though my duties are routine.
I'm still announcing the morning light with its coming beams.
I am also a reminder, to each before they start,
Not to boast about today, for no one can know his heart.
"And the second time the cock crew. And Peter called to mind the word that Jesus said unto him, Before the cock crow twice, thou shalt deny me thrice. And when he thought thereon, he wept." Mark 13:72.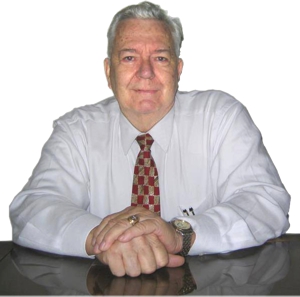 Pastor Ken Blue was born in Boswell, Ark. In 1955 he accepted Christ as his Savior. He and his wife Joyce were married in 1955. They have 5 children. He graduated from Midwestern Baptist Bible College in 1969 and started the Open Door Baptist Church in Lynnwood, Wa. where he pastored for 39 years. Because of health issues (ALS) he was forced to resign as pastor. It is his desire to continue to be used of God to help pastors and believers through this ministry.