Ken Blue
"Now his elder son was in the field: and as he came and drew nigh to the house, he heard musick and dancing. 26 And he called one of the servants, and asked what these things meant. 27 And he said unto him, Thy brother is come; and thy father hath killed the fatted calf, because he hath received him safe and sound. 28 And he was angry, and would not go in: therefore came his father out, and intreated him." Luke 15:25-28.
This is not intended to be an incitement of all seniors; being one myself. Some of the best saints I have known were seniors. However, it is also from this group the young pastor may experience the greatest resistance and trouble.
The elder brother, in the above parable, represented the self-righteous religious leaders of Israel who could not accept Jesus as the Messiah. The reason was, He loved and received all sinners who came to Him in repentance. The older brother had worked hard to build the farm. He had invested his money and time, and he believed it gave him a position of entitlement. The younger brother was a perceived threat, and too much attention was given to this intruder.
As your church grows, these older brothers become more insecure and threatened. They have received all the attention till now. But, the influx of sinners and the attention given to them is more than some church members can enjoy. As the pastor's time and attention shifts, so does the loyalty and support of those like this older brother. They cannot rejoice that a sinner has come home.
Some changes must now take place. There must be room at the table for the younger brother. A room must be prepared for him, and the Father may give him an equal position and standing on the farm.
The pastor must not be paranoid, nor should he be ignorant about the resistance he may encounter, as new members are received and installed in various ministries. The best way to deal with this is as the father in the parable did. Preach sermons to remove any perceived threats church members may have. Explain to them the value of each sinner, and that it is God's plan that they be received and welcomed with open arms and rejoicing into the church.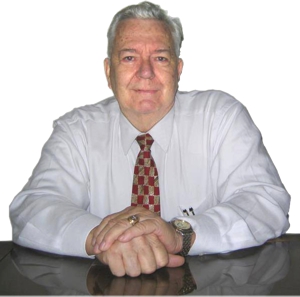 Pastor Ken Blue was born in Boswell, Ark. In 1955 he accepted Christ as his Savior. He and his wife Joyce were married in 1955. They have 5 children. He graduated from Midwestern Baptist Bible College in 1969 and started the Open Door Baptist Church in Lynnwood, Wa. where he pastored for 39 years. Because of health issues (ALS) he was forced to resign as pastor. It is his desire to continue to be used of God to help pastors and believers through this ministry.