HOW SALVATION RELATES TO REPENTANCE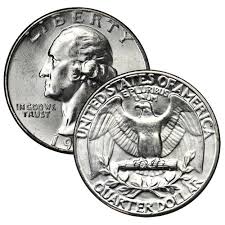 By Ken Blue
There is a teaching that causes great troubling of the mind for believers. That teaching is; not only must one believe on the Lord Jesus Christ for salvation; he must also add repentance toward God to it. These are presented as two distinct acts. Thus the Believer spends the rest of his life struggling with the question; "Have I truly repented?"
This confusion comes from failure to understand that when one turns to Jesus as Savior, he simultaneously turns from his former state as an unbeliever. His acceptance of Jesus Christ is the act of "changing of his mind." That is all that is necessary to become a child of God. "He that hath the Son hath life; and he that hath not the Son of God hath not life." 1 John 5:12. In the matter of salvation; repentance and faith are simply two sides of the same coin.
However, sanctification is a process whereby we turn from the world, the flesh, and the Devil on a daily bases. Once we get saved, the struggle begins. We desire to live for the Lord and please Him, but we discover that our old nature and old habits remain. The unhappy truth is; you and I will battle these until the rapture or the day of our death.
The believer must understand that he does not lose his sinful nature when he gets saved. Christ comes in, and now he has two natures in one body. These two will never be friends. As a believer, we have daily victory as we yield to Christ.
The believer does not lose his sinful nature when he gets saved. Christ comes in, and now he has two natures in one body. These two will never be friends.
The following verses show the key to victory over the world, the flesh, and the Devil. "Knowing this, that our old man is crucified with him, that the body of sin might be destroyed, that henceforth we should not serve sin. 7 For he that is dead is freed from sin. 8 Now if we be dead with Christ, we believe that we shall also live with him: 9 Knowing that Christ being raised from the dead dieth no more; death hath no more dominion over him. 10 For in that he died, he died unto sin once: but in that he liveth, he liveth unto God. 11 Likewise reckon ye also yourselves to be dead indeed unto sin, but alive unto God through Jesus Christ our Lord. 12 Let not sin therefore reign in your mortal body, that ye should obey it in the lusts thereof. 13 Neither yield ye your members as instruments of unrighteousness unto sin: but yield yourselves unto God, as those that are alive from the dead, and your members as instruments of righteousness unto God. 14 For sin shall not have dominion over you: for ye are not under the law, but under grace." Romans 6:6-14.
The above passage gives three steps to daily victory. First, one must know, or understand, that he was crucified and raised to life with Jesus! Secondly, he must make personal, and by faith count himself as dead to all that would condemn him. Finally, he is to yield to the Lord Jesus by loving and living for Him.
My wife and I have been married fifty-four years. All those years, she has had a responsibility to me and has lived for me. But, at my death, she will be completely free from laws related to our marriage. Therefore, she will be "dead" to any former obligation to me. When Jesus died on the cross, everything that could condemn you died with Him! In other words, you are now dead to all condemnation. Greater still, He is alive and you are married to Him!
You know you are married, if you are, and your marriage license will stand in any court. The only proof you have of your birth date and place is your birth certificate. It too will be accepted as authoritative. Likewise, you have God's written Word as your marriage certificate and your birth certificate. When in doubt, just get It out, and read all those assurance verses He has given you.
Getting saved is as easy as believing and asking. "For whosoever shall call upon the name of the Lord shall be saved." Romans 10:13. That is all that is required! When you believed; you repented. That is salvation and nothing must be added to it. However, now that you are saved, you are to grow in grace and the knowledge of the Lord. This comes about by reading His Word, prayer and daily experience. Do not confuse the two. Salvation and repentance are two sides of the same coin; sanctification is quite another.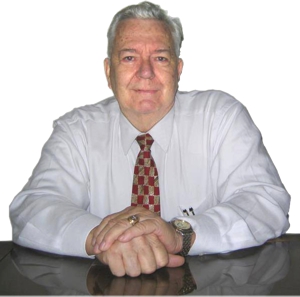 Pastor Ken Blue was born in Boswell, Ark. In 1955 he accepted Christ as his Savior. He and his wife Joyce were married in 1955. They have 5 children. He graduated from Midwestern Baptist Bible College in 1969 and started the Open Door Baptist Church in Lynnwood, Wa. where he pastored for 39 years. Because of health issues (ALS) he was forced to resign as pastor. It is his desire to continue to be used of God to help pastors and believers through this ministry.