By Pastor Jason Murphy
One year ago I took over as the Senior Pastor at Open Door Baptist church in Lynnwood, WA for Pastor Ken Blue who had started and pastored Open Door for 39 years. I can honestly say that I don't believe the transition could have been any smoother. That is a testament to God's Grace; Pastor Blue's handling of the transition, a good staff, great people at Open Door, a supportive wife, and many of God's people praying. Through the years at Open Door, there was rarely a Sunday that we did not see someone make a decision to accept Christ as their personal Savior. By the grace of God, that has continued this past year. Pastor Blue asked me to write an article sharing what God has done at Open Door in the last 12 months. Since Oct 12th 2008 we have seen:
196 first time visitors- These are the ones who filled out visitor cards.
71 professions of faith- These indicated that they were accepting Christ as Savior.
23 baptized-These were publically baptized.
96 people joined our church- These 96 people took the mandatory 3 hour class which covers:
Our Structure
Our Strategy
Our Doctrinal Statement
Salvation-Baptism and the Lord's supper
At the end of this class they are required to sign the Membership Covenant of Open Door Baptist Church
I have trusted Christ as my Lord and Savior and have been baptized by immersion (or will be baptized at the next opportunity). I enthusiastically support Open Door's purpose and strategy and I desire to become a fully devoted follower of Jesus Christ.
I. I will share the responsibility of my church by:
• Praying for her health • Inviting my unchurched friends
• Warmly welcoming those who atten • Sharing my personal testimony (Romans 14:19, Romans 15: 7, John 1:41, 2 Corinthians 5:20)
II. I will support the message of my church by:
• Attending worship faithfully • Honoring Christ in my lifestyle
• Getting involved in a Small Group • Giving regularly
(Hebrews 10:25, Acts 2:42, Philippians 1:27, 1 Corinthians 16:2)
III. I will protect the unity of my church by:
• Acting in love toward other members •Following the leadership
• Refusing to gossip (1 Peter 1:22, Ephesians 4:29, Hebrews 13:17)
IV. I will serve the ministry of my church by:
• Discovering my gifts and talents • Developing a servant's heart
• Finding a place of ministry (Romans 12:6, 1 Peter 4:10, Philippians 2:3-4,7)
As a pastor, I am honored anytime someone would make a decision to join our church and allow me to be their Pastor. So, if the Lord tarries we will continue to do what we are doing and always try to improve in every area. We are living in exciting times with a tremendous opportunity to reach people for Jesus Christ. Below is a picture of those who just joined our church in the last 3 months by taking our membership class, which we have 4 times per year.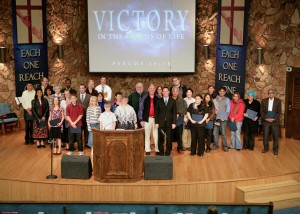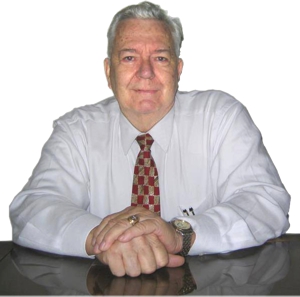 Pastor Ken Blue was born in Boswell, Ark. In 1955 he accepted Christ as his Savior. He and his wife Joyce were married in 1955. They have 5 children. He graduated from Midwestern Baptist Bible College in 1969 and started the Open Door Baptist Church in Lynnwood, Wa. where he pastored for 39 years. Because of health issues (ALS) he was forced to resign as pastor. It is his desire to continue to be used of God to help pastors and believers through this ministry.