THE DIFFERENCE BETWEEN THE FUNDAMENTALS AND FUNDAMENTALISM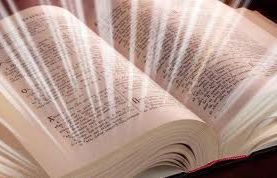 By Ken Blue
There is a vast difference today between fundamentalism and the fundamentals of the faith. Every believer should understand what the fundamentals of Christianity are and adhere to them. The two words have been so misused, and abused by others, that they believe embracing the one is the same as embracing the other. That is, unless you embrace fundamentalism, you do not embrace the fundamentals; and if you believe the fundamentals you will agree with the fundamentalist. The sooner one realizes that the two are not the same, the better things will be.
Fundamentalism, in many cases, is not a good thing. The Muslim terrorists are fundamentalist, and most Muslims would condemn them if they didn't fear for their life. Some sects of the Mormon Church are fundamentalist and practice polygamy. The word, fundamentalism, has fallen into ill repute in recent years because of its fanaticism and abuse by many.
Don't allow control-freaks to abuse or confuse Fundamentalism and Christian fundamentals. The two are different.
Fundamentalism, in some circles, has degenerated to an attitude and appearance, instead of a body of sound doctrine. It has departed from its original intent and use. The proof of this statement is demonstrated by the reaction of those who will not allow you to differ or depart from the methods embraced and used by them. Even though you adhere to all the fundamentals of Christianity, if you embrace any methods not approved; you are no longer a fundamentalist. This shows their confusion concerning the two. They cannot make the distinction, or they fear to do so. Also, they want to control as many pastors as possible.
The fundamentals of aviation have never changed; the two are, thrust and lift. It is a long way from the Wright Brothers to the Boeing Dreamliner, but the principles are the same. If given a choice, between the two, the reader will choose to ride the Dreamliner every time.
The pastor must never abandon the fundamentals of Christianity. He should be clear of what they are. But he must also never fear to improve or change ministry methods when needed. You are no less spiritual or less fundamental by having air-conditioning, padded pews, modern sound system, background music, flushing toilets, drums, choir robes, guitars, overhead screen, podcast, bookstore, a kitchen, or a nursery. It is not a sign of spirituality if you reject any or all of these, it's a sign of stupidity.
Fundamentalism and Christian fundamentals are two different things. So, don't allow control-freaks to abuse or confuse the two in order to intimidate or control you. Do you really know who you are? (For real insight on this issue, see my book; Standards and The Standard).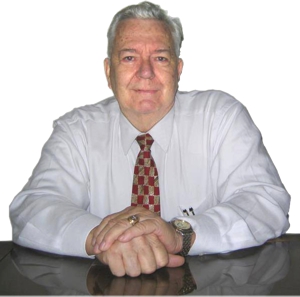 Pastor Ken Blue was born in Boswell, Ark. In 1955 he accepted Christ as his Savior. He and his wife Joyce were married in 1955. They have 5 children. He graduated from Midwestern Baptist Bible College in 1969 and started the Open Door Baptist Church in Lynnwood, Wa. where he pastored for 39 years. Because of health issues (ALS) he was forced to resign as pastor. It is his desire to continue to be used of God to help pastors and believers through this ministry.