THE GAME
By Ken Blue
"And we know that all things work together for good to them that love God, to them who are the
called according to his purpose." Romans :2.
I was viewing life as a game;
Opponents, against me, all.
To win, I had to be skillful;
Be wise or I'd take the fall.
Each person was viewed a challenge;
Each one, a potential threat.
Always, on my vigilant guard;
The advantage I must get.
Everyone was out to defeat me;
Cleverly I planned with speed.
Words spoken had selfish motives;
Each act; a crafty deed.
Then I realized life's no game;
I'm led by a loving hand.
It's not our winning or losing;
It's a providential plan.
All things, together are working.
Together, they work for good.
His love for us never changes.
His plan is now understood.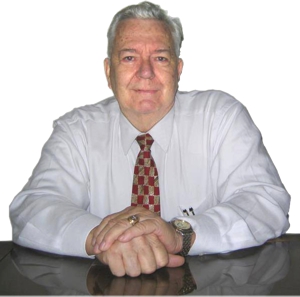 Pastor Ken Blue was born in Boswell, Ark. In 1955 he accepted Christ as his Savior. He and his wife Joyce were married in 1955. They have 5 children. He graduated from Midwestern Baptist Bible College in 1969 and started the Open Door Baptist Church in Lynnwood, Wa. where he pastored for 39 years. Because of health issues (ALS) he was forced to resign as pastor. It is his desire to continue to be used of God to help pastors and believers through this ministry.