THE BUCK STOPS HERE!

By Ken Blue
"The sign "The Buck Stops Here" that was on President Truman's desk in his White House office was made in the Federal Reformatory at El Reno, Oklahoma. Fred M. Canfil, then United States Marshal for the Western District of Missouri and a friend of Mr. Truman, saw a similar sign while visiting the Reformatory and asked the Warden if a sign like it could be made for President Truman. The sign was made and mailed to the President on October 2, 1945."
The history of the statement is very interesting. Today, it simply means you must stop putting the blame on others, and take responsibility for that which has been passed on to you. That means, if you are the pastor, the buck stops with you.
Many pastors and Christians are living under a "doomsday" cloud. The attitude is that things are worse than they have ever been, sinners are not being saved, and that Christians have no interest in living for God. Well, we know many churches where the opposite is true. Professions of faith take place every Sunday, new believers are baptized and join the church, and many are involved in serving the Lord.
We would be in denial if we failed to see the evil in the world, but there is also something wrong if we can't see the working of God in many good churches. We cannot blame society and worldly Christians for all our failures. The buck must stop where it belongs. Good and evil have always run on parallel tracks, and they always have, and always will until the end. That means the two are always present.
[pullquote align="right" cite="" link="" color="" class="" size=""]We cannot blame society and worldly Christians for all our failures.[/pullquote]
If people will not listen to you where you are, move to a more fertile field. If you can't get your people to follow you, improve your leadership or move to another church, if necessary. If you have troublemakers in your church, stop fighting with them. Get them out or win enough young families so you have a majority. Then lead the church on to victory. The buck stops with you.
It is not a sign of failure to relocate. I know pastors who were not able to grow a church in their chosen location; they moved to the other end of town or to another city or state and did a great job.
You must shake off this attitude of negative doom and win families to Christ. It can be done; it is being done, and if you don't think so, contact me and I will hook you up with churches that are. Don't blame others for your problems. You are the leader, and the buck stops with you.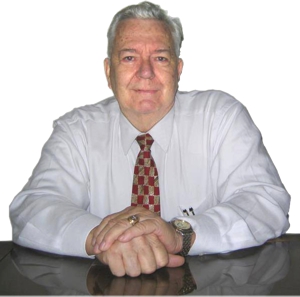 Pastor Ken Blue was born in Boswell, Ark. In 1955 he accepted Christ as his Savior. He and his wife Joyce were married in 1955. They have 5 children. He graduated from Midwestern Baptist Bible College in 1969 and started the Open Door Baptist Church in Lynnwood, Wa. where he pastored for 39 years. Because of health issues (ALS) he was forced to resign as pastor. It is his desire to continue to be used of God to help pastors and believers through this ministry.