ENCOURAGEMENT TO HIT YOUR TARGET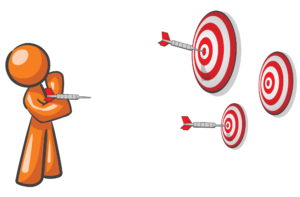 By Ken Blue
Target evangelism means that the church decides on whom they will target; then they structure buildings and ministries accordingly to reach that objective. Target evangelism does not mean you ignore or refuse to win others; it mean you select a certain location, ethnic group, or age group your church will continue to focus on.
Scripture teaches it. Scripture records that Jesus trained the Twelve and commanded them to target certain people. "These twelve Jesus sent forth, and commanded them, saying, Go not into the way of the Gentiles, and into any city of the Samaritans enter ye not: 6 But go rather to the lost sheep of the house of Israel." Matthew 10:5-6.
Jesus practiced it. "He came unto his own, and his own received him not." John 1:11. I am aware that Jesus came to die for the sins of the world, but He only came to and ministered to a select people. Another example will show the same truth. "But he answered and said, I am not sent but unto the lost sheep of the house of Israel." Matthew 15:24. As we said before, this doesn't mean that Jesus did not minister to others, but Israel was His target.
Paul practiced it. Paul practiced target evangelism throughout his ministry. Note what he says in Romans 1:16. "For I am not ashamed of the gospel of Christ: for it is the power of God unto salvation to every one that believeth; to the Jew first, and also to the Greek." Romans 1:16. We see this strategy throughout Paul's ministry. The first place Paul preached after his conversion was in a Jewish synagogue. "And straightway he preached Christ in the synagogues, that he is the Son of God." Acts 9:20. We see this same pattern wherever he goes. Those who reject target evangelism must answer the question why Jesus, the disciples, and Paul practiced it.
If you aim at nothing you'll hit it every time.
The Holy Ghost practiced it. It mattered to the Holy Ghost to whom Paul and his companions went. "Now when they had gone throughout Phrygia and the region of Galatia, and were forbidden of the Holy Ghost to preach the word in Asia, After they were come to Mysia, they assayed to go into Bithynia: but the Spirit suffered them not." Acts 16:6-7. One should ask why God would not allow Paul to go into Asia or Bithynia. Weren't these souls just as valuable and precious as others? Of course they were, but God wanted Paul in Macedonia. Again, we ask why, if target evangelism in not a valid approach?
The reason the Holy Ghost sent Paul to Corinth was because He knew the people in that city would be more receptive to the gospel message. "For I am with thee, and no man shall set on thee to hurt thee: for I have much people in this city." Acts 18:10. In fact, Paul stayed eighteen months winning the lost and teaching them the Word of God. The Spirit had a target people and divine wisdom sent Paul to them.
Missionaries practice it. If missionaries are truly led by the Spirit to certain people and places, then God is targeting these people through His servants.
It is logical. Although the Spirit may not direct us as He did Paul, these examples and common sense dictates that every church should purposely practice target evangelism. Churches must have children and youth programs, but unless young families are brought into the church, most of the children will disappear. Every church should have, as its purpose, to bring families from spiritual infancy to spiritual maturity. McDonald's is wiser, in their planning, than most churches!
The wise pastor will target young families for several reasons. They need salvation. They are easier to indoctrinate, and you don't have to reeducate them. It is easier to mold young people than it is to mend older ones. They have young children to grow up in the church. They have energy and are eager to serve. They are the ones who go to Bible College and the mission fields. They add new blood and excitement to the ministry.
The reason many pastors do not aim at a specific target is their fear of missing? Aim at nothing, and you will hit it every time. Win everyone you can, but follow the example of Jesus, Paul, and the Holy Spirit. Do you have a definitive target yet?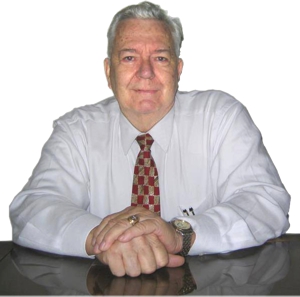 Pastor Ken Blue was born in Boswell, Ark. In 1955 he accepted Christ as his Savior. He and his wife Joyce were married in 1955. They have 5 children. He graduated from Midwestern Baptist Bible College in 1969 and started the Open Door Baptist Church in Lynnwood, Wa. where he pastored for 39 years. Because of health issues (ALS) he was forced to resign as pastor. It is his desire to continue to be used of God to help pastors and believers through this ministry.