THE IMPORTANT OR THE URGENT
By Ken Blue
"And as thy servant was busy here and there, he was gone. And the king of Israel said unto him, So shall thy judgment be…." 1 Kings 20:40.
Former President, Dwight D. Eisenhower said, "The important is seldom urgent and the urgent is seldom important." Most of us never figure out what was really important until it has escaped us; then it is too late.
Instead of smiting wicked Benhadad, Ahab made a covenant with him and let him go. The prophet, in the parable, said the above words to King Ahab. Unbeknownst to the king, his response was his own death sentence. Because Ahab had his mind on everything else, except the will of God, he lost that which God had delivered into his hands, and his own life.
How sad, that most of us have lost opportunities and relationships because we were too busy here and too busy there. The Lord tells us what is most important. "Jesus said unto him, Thou shalt love the Lord thy God with all thy heart, and with all thy soul, and with all thy mind." Matthew 22:37. The following explains how we are to do this: "But seek ye first the kingdom of God, and his righteousness; and all these things shall be added unto you." Matthew 6:33.
[pullquote align="right" cite="" link="" color="" class="" size=""]Men and women have lost what is most valuable by making a covenant with the world, the flesh and the devil.[/pullquote]
No one can tell you what the will of God is for your vocation or individual choices. But, when the love of God and the will of God become first in our lives, we will not be busy about secondary issues.  Many men and women have lost that which was most valuable while making a covenant with the world, the flesh and the devil. Every marriage is destroyed because one or both parties were not paying attention to that which God had given them and they lost it. Prisons are filled with young men and women because the most important was ignored.
Being busy is not a virtue. There is no music without a rest and there is no spiritual renewal without a pause. I insert the following for your meditation. "Now it came to pass, as they went, that he entered into a certain village: and a certain woman named Martha received him into her house. 39 And she had a sister called Mary, which also sat at Jesus' feet, and heard his word. 40 But Martha was cumbered about much serving, and came to him, and said, Lord, dost thou not care that my sister hath left me to serve alone? bid her therefore that she help me. 41 And Jesus answered and said unto her, Martha, Martha, thou art careful and troubled about many things: 42 But one thing is needful: and Mary hath chosen that good part, which shall not be taken away from her." Luke 10:38-42.
The message is simple and clear; God has delivered into your hands that with which you can do–His will. Don't be negligent or foolish. I know many who are busy here and there, but God is not in their plans or thoughts at all. Therefore, do not be surprised when you discover the most important things in life have escaped you.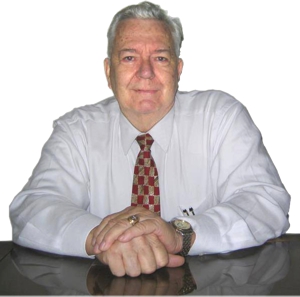 Pastor Ken Blue was born in Boswell, Ark. In 1955 he accepted Christ as his Savior. He and his wife Joyce were married in 1955. They have 5 children. He graduated from Midwestern Baptist Bible College in 1969 and started the Open Door Baptist Church in Lynnwood, Wa. where he pastored for 39 years. Because of health issues (ALS) he was forced to resign as pastor. It is his desire to continue to be used of God to help pastors and believers through this ministry.