Contemporary Christianity
Richard Sandlin
(Disclaimer: I cannot vouch for the salvation, sanctification or sound doctrine of this writer, but the article seem appropriate for the time)
"Write thee all the words that I have spoken unto thee"
Generally, we speak of Christianity in collective terms, but actually, it is distinctively individual. From our salvation at the beginning, till the Judgment Seat of Christ at the end, God deals with us one on one. And this is true of all that goes on in between.
Most certainly, our Heavenly Father has some basic rules that all the family is to adhere to, but these are for their well-being. Like any wise father, God does not dictate to his children's preferences in tastes and likes. He allows them to be their own men or women in these.
One mark of a cult is seen in its strict regimentation. As one of my daughters used to say as a child, "They're same-a-likes." There is no elbow room in such collectivization for individualism. If you're different in any way from the other robots, the Gestapo will report you to the Fuhrer.
Another characteristic of a cultic Christianity is that dedication is gauged by the things you give up. It matters little what kind of person you are, subtraction of things is the criteria for acceptance. These morbid members cannot give up a thing, without wanting everyone else to give it up.
There is a little tract entitled, "Others Can; You Can't." It leads one to believe spirituality is based on asceticism. But how about, "You Can; Others Can't"? What a servant can or cannot do is between him and his Master, not another slave (Ro.14:4).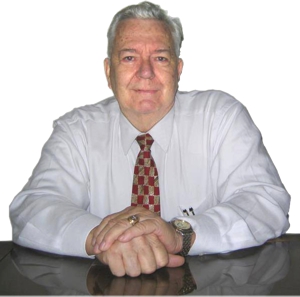 Pastor Ken Blue was born in Boswell, Ark. In 1955 he accepted Christ as his Savior. He and his wife Joyce were married in 1955. They have 5 children. He graduated from Midwestern Baptist Bible College in 1969 and started the Open Door Baptist Church in Lynnwood, Wa. where he pastored for 39 years. Because of health issues (ALS) he was forced to resign as pastor. It is his desire to continue to be used of God to help pastors and believers through this ministry.