THE ARROGANCE OF DR. KEVORKIAN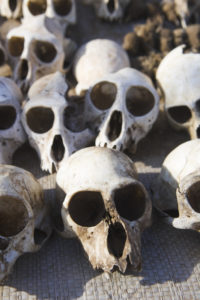 By Ken Blue
"The fool hath said in his heart, There is no God. They are corrupt, they have done abominable works, there is none that doeth good." Psalms 14:1.
"Dr. Kevorkian first drew national attention in 1990 when he hooked up a 54-year-old Alzheimer's patient to his homemade suicide machine and watched as she pushed a button to release lethal drugs. By the time he was jailed nine years later, he claimed to have helped more than 130 terminally ill or chronically ill patients take their own lives."
In a interview of Fox News, (Sep. 2, 2009), Dr. Kevorkian made it clear that he does not believe in God, and then he attempted to show how ridiculous it is to believe that the body is sacred or that there will be a resurrection. His question to the Fox interviewer was, "If the heart of a baboon was transplanted into the heart of a child, is the baboon heart now sacred, or if a kidney is removed and discarded to the garbage, is the kidney sacred?" His question may sway many school children and corrupt the minds of men like himself, but his argument only shows his ignorance and arrogance about the subject.
Paul makes is very clear that the body which is put in the ground is not the body that will be raised as it was buried. That is, a brand new body, of similar fashion, will come from the corrupt, deformed, and decomposing body. It matters not the condition or location of that body at burial. If the body is cremated, buried at sea, or put in a grave, it will have no effect on God's ability to give you a new body in the resurrection.
[pullquote align="right" cite="" link="" color="" class="" size=""]Kevorkian made it clear that he does not believe in God.[/pullquote]
About four miles from my home is a large field of corn. The location is well known to locals and is called "Bob's Corn." Each spring the soil is plowed and prepared for planting. The seed planter is filled with kernels of corn and attached to a large tractor. As the tractor and planter move along, kernels are dropped into the ground at even intervals. In just a few days you can see the new stalks emerge from the ground. In a few more weeks, two to four ears of corn develop on each stock with approximately six hundred kernels per ear.
Now, you know that none of the kernels on the stalk is the kernel you placed in the ground. It has decayed and will disappear, but from that kernel came evidence of what was planted. Paul uses this same illustration to explain the resurrection and the new body. "And that which thou sowest, thou sowest not that body that shall be, but bare grain, it may chance of wheat, or of some other grain:" 1 Corinthians 15:37. The word, "chance" here means, "for example". That is, you know from the new harvest the nature of the seed that was planted. So will it be in the resurrection. The only reason Jesus retained His scars was to validate His resurrection. You will not have them.
We must also keep in mind that the new body will be new, young, and alive! Babies and the aged will not be infants or old in the resurrection. Infirmity or deformity will not be part of the new body. Therefore, it matters not if you have a baboon tail or a chicken gizzard. Just make sure you don't have a Kevorkian heart.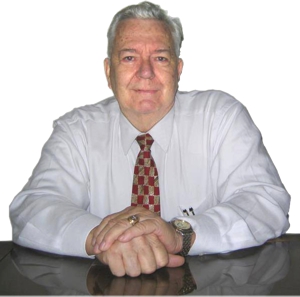 Pastor Ken Blue was born in Boswell, Ark. In 1955 he accepted Christ as his Savior. He and his wife Joyce were married in 1955. They have 5 children. He graduated from Midwestern Baptist Bible College in 1969 and started the Open Door Baptist Church in Lynnwood, Wa. where he pastored for 39 years. Because of health issues (ALS) he was forced to resign as pastor. It is his desire to continue to be used of God to help pastors and believers through this ministry.