GOD IS GOOD; BUT SOMETIMES I WONDER
By Ken Blue
(Read Psa. 73)
"God is good to all who walk upright", but this truth was not confirmed in my sight.
The wicked prosper; their strength is firm; while the righteous suffer lives infirmed.
They have no fear of the judgment time; pride adorns them, while mocking the Divine.
"There is no knowledge in the most High", boast the rich, ill prepared to die.
"Is God really good?" a voice asks of me; have I cleansed my hands in vanity?
I'm plagued every day, morning till night; still they prosper, while not doing right.
I turned to God and the Bible in prayer; He opened my eyes, the truth was there.
Judgment awaits their wicked schemes; and earthly pursuits are only a dream.
He was always with me, holding my hand; guiding by grace, wherein I now stand.
None in heaven or earth I desire; await Your call to come up higher.
God is good! There's no mystery now, my affections were misplaced, and here is how.
I envied the rich and their ease of life; and brooded through my days of strife.
God is indeed good! Let us draw nigh; reading His Word and His name glorify.
God is good to the just and unjust; walking by faith, His wisdom I'll trust.
The first shall be last in earthly quest; all will vanish in their moment of death.
God is good, there's no wondering now; He works His plan, His Word explains how.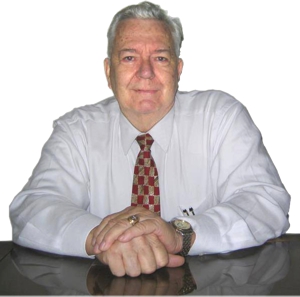 Pastor Ken Blue was born in Boswell, Ark. In 1955 he accepted Christ as his Savior. He and his wife Joyce were married in 1955. They have 5 children. He graduated from Midwestern Baptist Bible College in 1969 and started the Open Door Baptist Church in Lynnwood, Wa. where he pastored for 39 years. Because of health issues (ALS) he was forced to resign as pastor. It is his desire to continue to be used of God to help pastors and believers through this ministry.