By Ken Blue
# 3
Some reinforcements have been added since my last report on my war with ALS. I want you to see them and praise God with me.
Brother Jim Miller manufactured the stainless steel attachment for my wheelchair. As you can see, my books, my Bible or my computer can be placed on it. It is fully adjustable and is God's perfect gift through His talented and generous servant, Jim Miller. Thank you Brother Miller.
In the center is an adjustable hospital bed. It was provided by Mr. Andrew Obrastoff. These are God's reinforcements in my time of need and they are a comfort to me. Isn't God good? On the right is a wheelchair van, just perfect for me!
I also want to thank Jon Perry, Brad and Shalli Sutton for completely remodeling my bathroom with handicap bars and wheelchair accessibility.
I'll bet God could use you to be a blessing and help to someone. Why not ask Him to show you a need and then dedicate yourself to filling it? You'll be blessed, others will be helped, and God will be praised!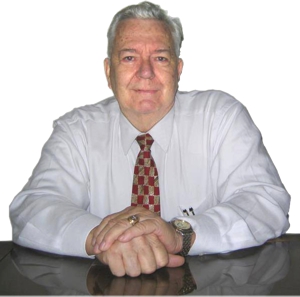 Pastor Ken Blue was born in Boswell, Ark. In 1955 he accepted Christ as his Savior. He and his wife Joyce were married in 1955. They have 5 children. He graduated from Midwestern Baptist Bible College in 1969 and started the Open Door Baptist Church in Lynnwood, Wa. where he pastored for 39 years. Because of health issues (ALS) he was forced to resign as pastor. It is his desire to continue to be used of God to help pastors and believers through this ministry.