THE GOOD SHEPHERD
By Ken Blue
The Good Shepherd goes before;
Preparing every day.
In new life, His sheep now walk.
He is the living Way.
The Good Shepherd gently leads;
They follow in His fold.
Safely held by His hands;
Protected from their foes.
The Good Shepherd is the door;
To lifes abundant fields.
They lie down by still waters;
At night they fear no ill.
The Good Shepherd knows His sheep;
He counts them every day.
He knows each one by their name;
He has lost none, they say.
The Good Shepherd gave His life;
He died for each ones sake;
Placed Himself between sins' wrath,
And the life sin would take.
The Good Shepherd comes again;
Like a thief at midnight.
Who, is now the Great Shepherd,
Is Chief when faith is sight!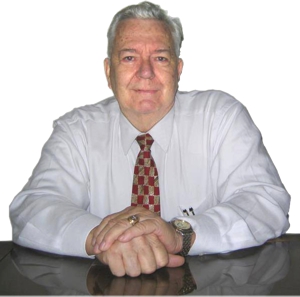 Pastor Ken Blue was born in Boswell, Ark. In 1955 he accepted Christ as his Savior. He and his wife Joyce were married in 1955. They have 5 children. He graduated from Midwestern Baptist Bible College in 1969 and started the Open Door Baptist Church in Lynnwood, Wa. where he pastored for 39 years. Because of health issues (ALS) he was forced to resign as pastor. It is his desire to continue to be used of God to help pastors and believers through this ministry.